Cardi B 'Doesn't Give A Fuck' About 'Female Rapper' Title: 'I'm Winning Awards On N-ggas'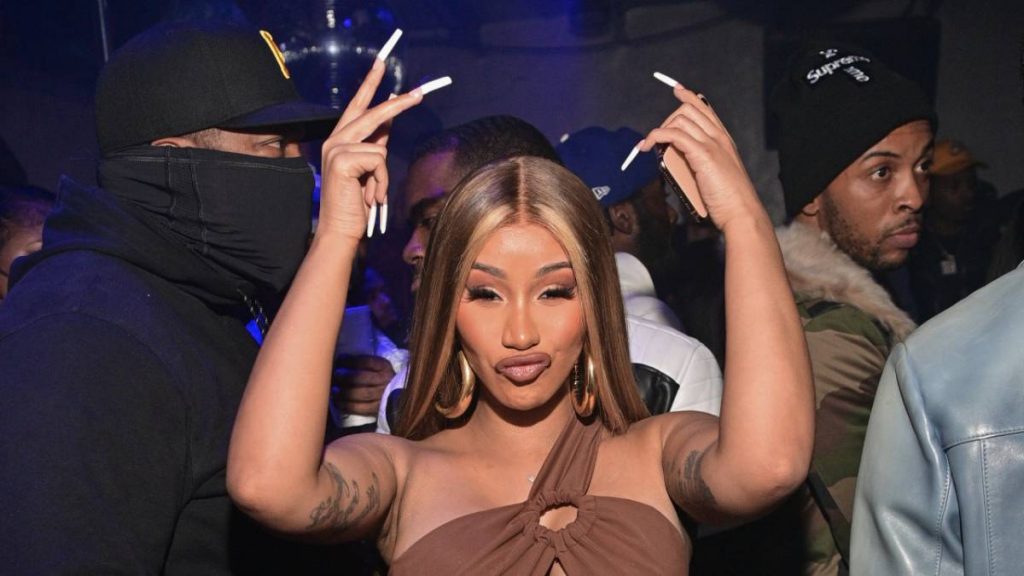 Cardi B isn't bothered by being called a "female rapper" rather than simply a "rapper." In fact, she embraces it. During a cover story for XXL, the Bronx-born trailblazer revealed she doesn't mind if people categorize her by gender due to her embracing all things about being a woman.
"I mean, at the end of the day, I just keep feeling like I don't care because I am a female," she explained. "It's just like, I don't mind if you don't put me in a category. Like, even let's say a billionaire, right? Like, I'd rather be the first billionaire female than just, 'Oh, she's a billionaire.'"
She added, "I do like the identification. Like, I don't mind it. I'm really one of those people that I love being a woman."
View this post on Instagram
The "Up" hitmaker expanded on her love of being female and having more success than male rappers.
"I feel like it's so amazing to be a woman," Cardi said. "I don't give a fuck if somebody call me a female rapper. A female entrepreneur. A female this. That's what I am. Like, I'm a whole female and I'm winning awards on n-ggas. And I'm making numbers on you n-ggas. I have a song on my album and I'd say, 'Y'all n-ggas ain't doing the numbers that my last shit did.' And I really could've said, 'Y'all bitches ain't doing the numbers that my last shit did.' But it was like, not even y'all muthafuckas is doing my numbers. So, it's just like, I don't give a fuck.
"Yes, I am a girl. With a pussy. With titties. And it's just like, 'Oh my God, she's so pretty, but she's so smart. She's such a killa.' I just feel so powerful being a girl that I don't give a damn if you call me a female rapper or a female… yes, I am a girl."
In addition, Cardi B talked about the fact she won't give other artists special treatment just because they're women.
"I'm a person that likes to give advice, but I'm not gonna give advice to just anybody because they're a female," she said. "Like, at the end of the day, I came from a female industry. I came from the strip club. And I'm from New York. The women are just crazy two-faced. I don't have to look out for you just because you're a woman. I'm going to respect you. As long as you show me respect. And if you ever ask me for an advice, if you ever ask anything from me, I'm gonna give it to you. I'm gonna talk to you like a sister."
She continued, "When I met the City Girls, I didn't know them at all. I told them like, 'Y'all gotta keep working. Y'all gotta keep doing this. Y'all gotta keep doing that.' And that's exactly what they did. And they big artists. They're really popular. That's just advice that I would tell any woman. However, I don't feel like I gotta embrace everybody 'cause you might embrace a bitch, and then next thing you know, you find out the bitch don't even fucking like you."
Chart Data recently reported her Invasion of Privacy LP was the first album by a female rapper to spend three straight years on the Billboard 200 chart.
.@iamcardib's 'Invasion of Privacy' becomes the first album by a female rapper to spend 3 full years on the Billboard 200.

— chart data (@chartdata) April 5, 2021