Doja Cat Deemed 'Fat & Disgusting' By Cat-Cooking Azealia Banks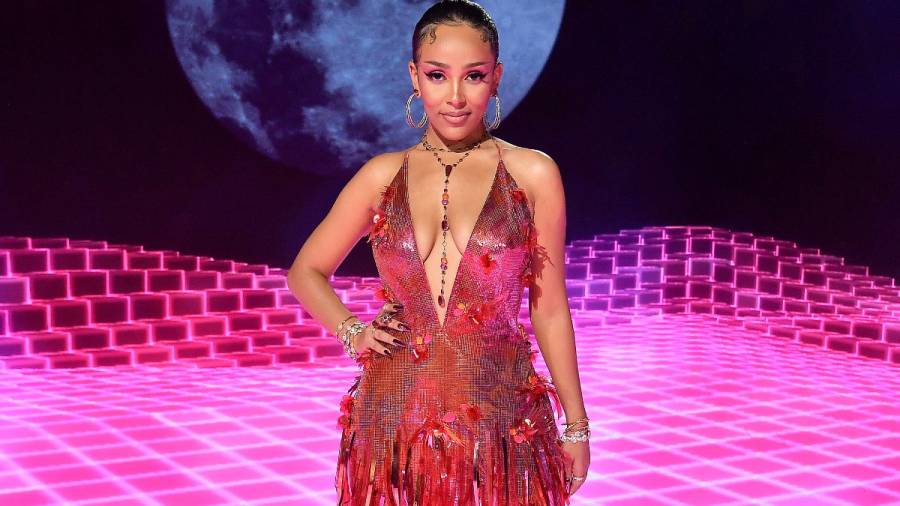 For whatever reason, audio of Azealia Banks body-shaming Doja Cat has surfaced online.
On Tuesday (January 12), not long after Banks shared an Instagram video of herself digging up her dead cat and cooking it, a clip of Banks watching Doja's 2018 "Juicy" video featuring Tyga started making the rounds.
"Fuck all this body positive bullshit, this is disgusting," she said. "Doja, you look fat and you look disgusting. No! This is disgusting. This is pre-diabetic, bitch! Disgusting. It's crazy how China is like playing a joke in America's faces. Like let's get booty, let's get wigs, light skin and Americans will eat it up."
She added, "This is terrible. Doja, you're fat."
View this post on Instagram
Doja Cat has been on a steady rise to notoriety since signing her first record deal at 17. Now 25, the Los Angeles native has three Billboard Hot 100 singles under her belt, including "Say So," which peaked at No. 1 following the release of two remixes featuring Nicki Minaj.
The solo version of the track received three nominations at the 2020 MTV Video Music Awards as well as two Grammy nominations for Record of the Year and Best Pop Solo Performance.
Most recently, she teamed up with Saweetie for a new video for "Best Friend" in which she jumps off a cliff completely naked. Despite Banks' misplaced insults, there's nothing "pre-diabetic" about her appearance.
Check it out below.