Dr. Dre Reportedly Taking Police Action Against Estranged Wife Over Alleged $385K Embezzlement Caper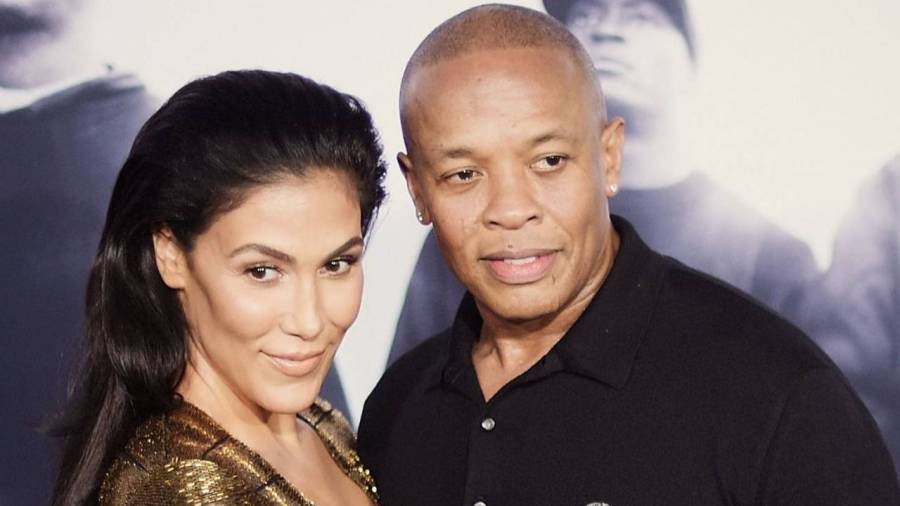 Dr. Dre and Nicole Young's divorce took another turn this week. On Monday (December 28), TMZ reported Dre previously filed a police report with the Los Angeles Police Department alleging Young illegally embezzled $385,029 from his Record One Studio's bank account.
Dre's business partner Larry Chatman filed a police report calling for an investigation in October but now, Dre is joining the fray against his estranged wife.
Young allegedly wrote herself a check for $353,571.85 from the company's bank account just weeks before filing for divorce from Dre in June. Chatman claimed she took another $31,457 two days after she found out her access to the bank account was being removed as a trustee from the LLC.
When Young was pressed about the allegations during a deposition, she pleaded the fifth while her lawyers maintain her innocence and right to the money involved.
Young is demanding $2 million per month in temporary spousal support but when it's all set and done in their messy $1 billion divorce, the West Coast legend believes the final sum will fall well short of that number. Sources connected to Dre are predicting Young's spousal support to only add up to between $81,002 and $138,622 per month.
A source reportedly said, "Once this case is resolved and Dre discontinues his current practice of paying for all of her expenses, Nicole is going to have to learn to tighten that belt."
Dre is currently taking care of her monthly expenses that come with a price tag of over $293,000 a month, which includes the upkeep on their Malibu residence where she's currently staying. The Death Row icon is also footing the bill for $1 million in lawyer fees for his estranged wife, but she wants him to cover her attorney payments for $5 million.
Last week, Dre laid out the details of the prenup in court that he asserts they've had since tying the knot in 1996. Young is disputing the prenuptial agreement and claims Dre ripped it up shortly into their marriage.
With $1 billion hanging in the balance over the divorce, a judge ruling Dre's prenuptial agreement to be enforceable would mark another huge victory for the Hip Hop mogul in the case.