Travis Scott Deletes His Instagram Right After Fans Clown His Batman Costume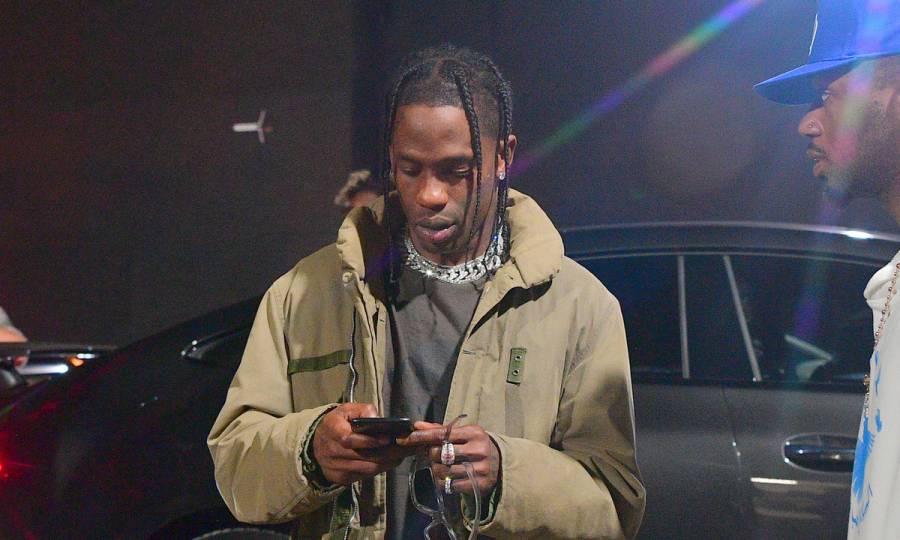 Travis Scott has evidently deactivated his Instagram account and many suspect it had to do with the reaction he got to his Halloween costume.
The Astroworld mastermind transformed from Bruce Wayne to Batman on Saturday night (October 31) and got clowned for his interpretation of the famous character. Due to the brown color of his suit, some compared Scott to a cockroach — not the celebrated superhero who saves Gotham City from The Joker.
I'm still howling at this costume. Travis Scott really looks like a roach from a Raid commercial pic.twitter.com/5PcIA86Iae

— Dad (@RealBisi) November 1, 2020
But while Twitter exploded with reactions to the Instagram disappearing act, some speculated the move actually means new music is coming from him. Scott's last solo offering, the aforementioned Astroworld, arrived in 2018 and he's expected to drop a follow-up called Utopia sometime in the near future.
Scott's most recent single, the "Franchise (Remix)" featuring Young Thug and M.I.A., arrived last month and could indicate more is on the way. Whatever the case, Twitter couldn't help itself from chiming in.
Check out some of the reactions below.
Travis Scott deleted his Instagram after fans clowned his Batman costume pic.twitter.com/3QRwmSgi24

— No Jumper (@nojumper) November 1, 2020
Good job internet, you managed to bully Travis Scott off Instagram for wanting to be Batman on Halloween pic.twitter.com/otoUxXlP1x

— brandon (@brandon_jpeg) November 1, 2020
Y'all really bullied Travis Scott off Instagram? 😭

— Published Author (@Ter0me) November 1, 2020
Travis Scott deactivating his instagram after people made fun of his Halloween costume pic.twitter.com/1bQOMlNpxn

— patek 🧩 (@patekszn) November 1, 2020
Pic of Travis Scott last night eating his Travis Burger alone after getting clowned off Instagram pic.twitter.com/XG1iPPAvCF

— chloay (@chloebarclay9) November 1, 2020
Y'all bullied Travis Scott's costume so much he deactivated his Instagram 😭 pic.twitter.com/ZUzcj9mgae

— mariano 🦦 (@TheRapAgenda) November 1, 2020
#TravisScott has deactivated his Instagram account🤯 Do you guys think something is coming⁉️ pic.twitter.com/kDfRGLB8kX

— RapTV (@raptvcom) November 1, 2020
I CAN'T BELIEVE Y'ALL MADE TRAVIS SCOTT DELETE HIS INSTAGRAM😭😭💀 pic.twitter.com/I2WeWZyPyc

— 𝕴'𝖒 𝙎𝙋𝙊𝙊𝙆𝙔🎃 (@0fficialcartier) November 1, 2020
Not Travis Scott deleting his whole Instagram because everyone was making fun of his Batman costume 💀💀💀 . Someone said he's crying himself to sleep in his quarter pounder bed pic.twitter.com/SIDDJMqLCz

— 3rd generation Pyrokinetic 🔥 (@Jesusdelreyy) November 1, 2020