Future Sparks Romance Rumors with Dess Dior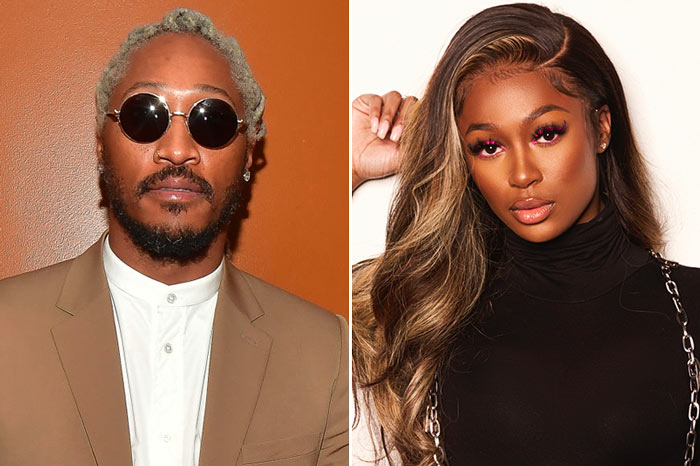 Future has a new boo.
The rapper was spotted at Atlanta's famed Magic City strip club with his rumored new girlfriend, rapper Dess Dior. Taking to Instagram, Dess shared footage from her 22nd birthday celebration last week, which was soundtracked by Future's "HiTek Tek."
View this post on Instagram

I wanna see everybody in some Rich B*tch merch 👑
While partying with her crew, she was joined by Future. Fans noticed the "Mask Off" rapper trying to keep a low profile in a hat while standing behind Dess as she turned up to her new single "Rich Bitch."
View this post on Instagram

#PressPlay: Oop!! It looks like some of our #Roommates may have spotted #Future chillin' in the background as #DessDior turned up in the club and celebrated her birthday and new single!! 👀 (SWIPE)
Dess also showed off her Audemars Piguet watch, which some speculate was a gift from her new man, who has been known to gift the pricey timepiece to his girlfriends. "You identify my bitches with APs. She ain't got an AP, she is not mine," Future once said.
Future gets girlfriend Dess Dior an AP pic.twitter.com/r87VIegcIR

— Daily Loud (@DailyLoud) November 3, 2020
The two first sparked dating rumors when they were photographed at lunch together last month, according to The Blast. They have not publicly acknowledged their relationship but Future has been liking Dess' posts on social media.
Future's rumored romance with Dess follows his split with Lori Harvey earlier this year. The former couple, who was together for less than a year, unfollowed each other on Instagram and even deleted photos of one another from their social profiles.