2 Chainz Puts Spotlight On Psilocybin Mushrooms Potential 'Breakthrough' Medical Effects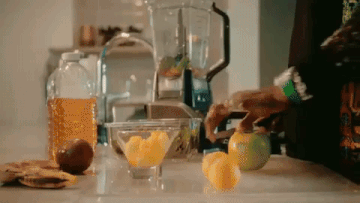 2 Chainz's adorable pup Trappy B. Goyard is the co-star in the Atlanta artist's new "Grey Area" video. In the Motion Family-directed clip, the dog appears to consume psilocybin mushrooms and go on quite the trip – but 2 Chainz added a PSA to make sure no animals were harmed in the making of it.
"Trappy B. Goyard was not fed any psilocybin mushrooms, which the FDA calls 'breakthrough therapy' for depression in humans," the message reads at the end. "Know yourself, Tru."
View this post on Instagram
Psilocybin mushrooms have gained popularity in the wellness community in recent years, and businesses based around the use of the shrooms have been popping up left to right. In legislation filed just Wednesday (January 27), Hawaii has moved to legalize the use of psychedelic mushrooms for therapy. If approved, the measure would "establish designated treatment centers for the therapeutic administration of psilocybin and psilocyn."
Oregon approved a similar bill in November.
MycoMeditations, a week-long psilocybin-assisted retreat program, has also popped up in recent times. The events go down in Jamaica and promise to offer "an established, effective and repeatable model of wellness retreats, often delivering transformative results for guests."
In addition to putting his followers on to the benefits of shrooms, 2 Chainz has been working hard to get his fans out to the polls over the last few months – in both the presidential election in November and the Georgia Senate election earlier this month. For the latter, he even partnered with non-partisan organization HeadCount to give away a Tesla to a Georgia resident.
2 Chainz also recently established the Money Maker Fund to give students and alumni of Historically Black Colleges and Universities [HBCUs] the chance to win $55,000 while pitching their business ideas to him.
Watch the video for "Grey Area" below.