2 Chainz Says He Gave Up On Getting A JAY-Z Verse After Sending 'Southside Hov' Didn't Work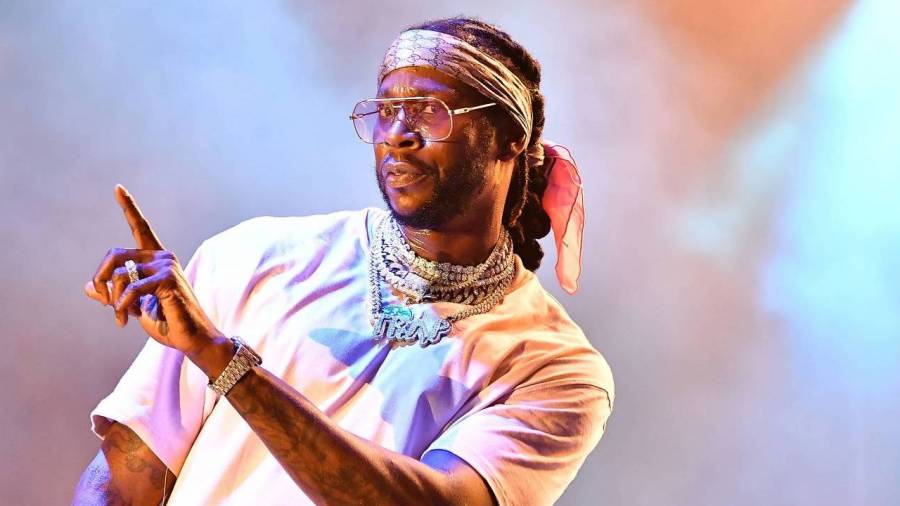 We're always told to chase our dreams, but 2 Chainz is giving up on one of his Hip Hop holy grails. During an interview with The Breakfast Club on Friday (November 13), the Drench God agreed it was time to finally stop chasing his goal of locking down a verse from JAY-Z.
To further torture the Atlanta native, Charlamagne Tha God says one of his favorite things to do when breaking down a 2 Chainz album is to pick out which record JAY-Z would sound the best on. It was an obvious answer here, with Chainz's So Help Me God! featuring an homage to Jay on "Southside Hov," which samples Reasonable Doubt's "Feelin' It."
"Me and Hov cool so I sent him the video when I did it," he explained. "Just to show him the angle that I wasn't trying to be him, but since it was a Hov sample and the things that I was talking about in the song was some Hov stuff, so I named it 'Southside Hov.' He was like, 'I'm humbled by it.' It was a cool back-and-forth we had."
He continued to address the elusive Jigga feature, "As far as trying to get him on something, I've given up on that part. I don't like rejection. I got this little mental thing, people that I deal with don't even know this, where I might ask somebody something three times over my whole life and secretly, after the third time, I won't ever probably ask again."
#SoHelpMeGod x @2Chainz pic.twitter.com/CydlVtETcK

— The Breakfast Club (@breakfastclubam) November 13, 2020
Chainz's So Help Me God! album released on Friday (November 13). The star-studded project features assists across 15 tracks from Kanye West, Brent Faiyaz, Lil Uzi Vert, Chief Keef, Ty Dolla $ign, Kevin Gates, Mulatto, Lil Wayne, YoungBoy Never Broke Again and more.
In a separate interview with Beats 1's Ebro Darden, Chainz admitted he had to cut a part of Kanye's verse on "Feel A Way" because of lyrics possibly pertaining to the 2020 election.
"This record was called 'Wavy' at first, and we changed it to 'Feel A Way,'" he said. "It was way more than that on the record. I trimmed the record, because I knew it was coming out after the election and he was saying some stuff that pertained to that. And there was some other stuff like, this is my song. I told him, I don't know what else I can say."
As far as Kanye's failed presidential bid and Weezy posing for a photo with Donald Trump, Chainz says his friendship with those artists runs much deeper than their political affiliations.
"Whatever Ye or whatever Wayne did, it didn't change the way I felt about them individually because they're friends of mine," Chainz stated. "When I talk to Wayne it's not always about music. When I talk to Ye, it's rarely about music. Some people have different angles and different ways of expressing themselves and that's due to something called individuality that we all have."
Stream So Help Me God! below.