21 Savage Adds 21 Platinum & Gold Plaques To His Résumé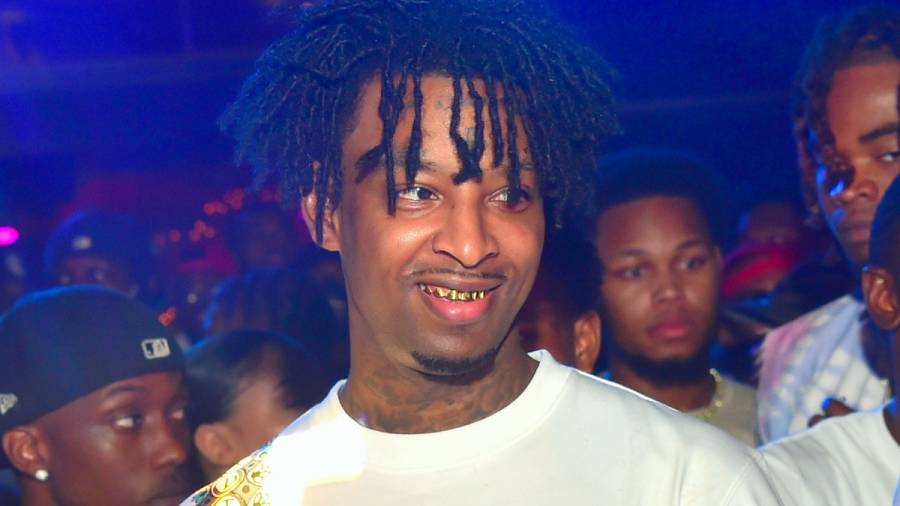 21 Savage is 21 plaques richer.
Following his No. 1 Billboard 200 debut for his new album Savage Mode II with Metro Boomin, the Atlanta-based artist received the news from the Recording Industry Association of America. Complex confirmed with reps for Savage on Friday (October 16) that 21 of his musical offerings had reached either gold or platinum status.
In a statement, Savage shouted out the people responsible for the new accolades.
"Thank you to my fans for supporting my music through everything, Slaughter Gang 4L," he said.
With the success of the aforementioned Savage Mode II, he's likely to have even more plaques on the way in the near future. Following its release on October 2, 13 of the 15 tracks immediately charted on the Billboard Hot 100 (only the intro and an interlude didn't make the cut), with two making it into the top 10 including the Drake-assisted "Mr. Right Now."
View this post on Instagram

wow the whole project charted and 2 in the Top 10 y'all different I love y'all🔥🤯🗡🗡
Stream the album and check out the full list of 21 Savage's new RIAA certifications below.
"a&t" – gold
"asmr" – gold
"a lot" – 4x platinum
"Bad Business" – gold
"FaceTime" – gold
"Famous" – gold
"Mad Stalkers" with Offset and Metro Boomin – gold
"Whole Lot" – gold
"X" with Metro Boomin f/ Future – 3x platinum
"1.5" – gold
"all my friends" – gold
" Immortal" – gold
"monster" – gold
"My Choppa Hate Niggas" with Metro Boomin – gold
"Numb" – gold
"can't leave without it" gold & platinum
"Bank Account" – 5x platinum
Issa Album – platinum
"ball w/o you" – gold & platinum
"Rap Saved Me" with Offset and Metro Boomin f/ Quavo – gold
"Ric Flair Drip" with Offset and Metro Boomin – 6x platinum