21 Savage Declares He'll Never Perform At Rolling Loud Again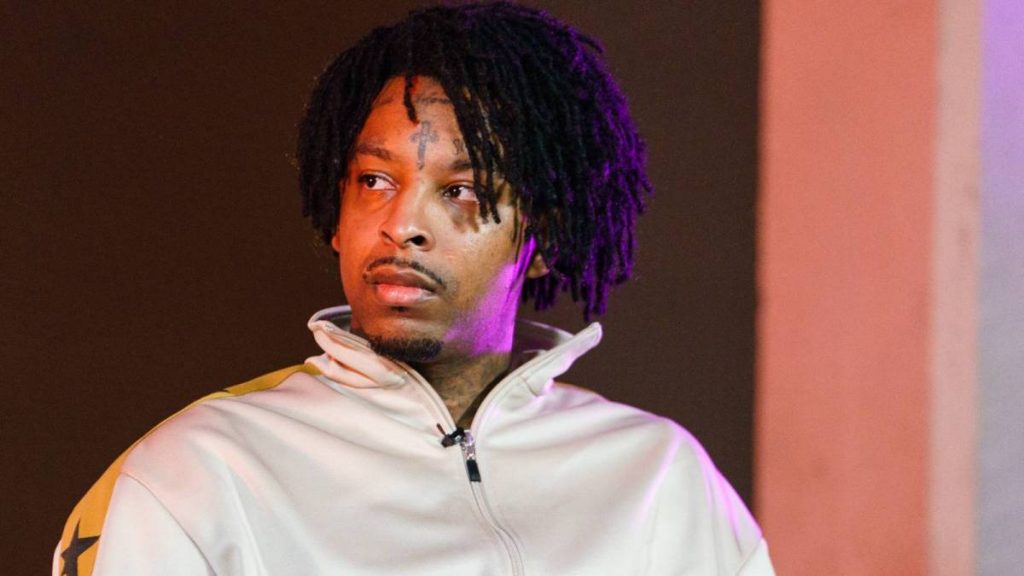 New York, NY – 21 Savage was scheduled to perform at Rolling Loud New York on Sunday night (September 25) right before headliner Future, but he mysteriously canceled last minute.
While the Atlanta-based rapper has yet to explain what exactly led to the last minute disappearing act, he did tweet: "Rolling Loud will never get a show out of me ever again."
Word on Twitter is that 21 Savage apparently showed up too late to perform and wasn't allowed to get on stage. Ski Mask The Slump God and Big Sean apparently didn't perform either.
Rolling loud will never get a show out of me ever again

— Saint Laurent Don (@21savage) September 25, 2022
Rolling Loud New York was wrought with hiccups from the jump. On Friday (September 23), three drill rappers — 22Gz, Sha Ek and Ron Suno — were cut from the lineup by New York City Mayor Eric Adams and the New York City Police Department over fears of potential violence.
Newcomer Ice Spice was ridiculed for her cameo during Fivio Foreign's performance, while A$AP Rocky's headlining set on Saturday night (September 24) was cut short. The A$AP Mob rapper later issued an apology via Twitter.
"I am so hurt right now!" he wrote. "Last night was supposed to be a turning point in my live shows from the old to new! I will take full responsibility for the circumstances of what led to last nights show being everything it was and everything it wasn't."
He added: "I also want to acknowledge that even tho I prepared the best show for my fans, detail for detail, over the course of MONTHS. I was unfortunately not able to bring my vision to fruition and Im hurt about that and I want to apologize to all of my fans and continued supporters, and thank y'all for showing up for me regardless!!"
Meanwhile, 21 Savage and his legal team are reportedly demanding all evidence collected during his 2019 U.S. Immigration and Customs Enforcement (ICE) arrest be tossed out.
According to TMZ, the London-born rapper's attorneys recently filed court documents that would prevent prosecutors from using any of the evidence collected during what they called an "unlawful stop." They claimed 21 Savage was "doing nothing wrong" when he was pulled over by law enforcement.
21 Savage is still facing deportation to the United Kingdom, although his legal team remains confident they'll be able to keep him in the U.S.