21 Savage Embraces His Viral 2021 Meme Amid New DSP Rumors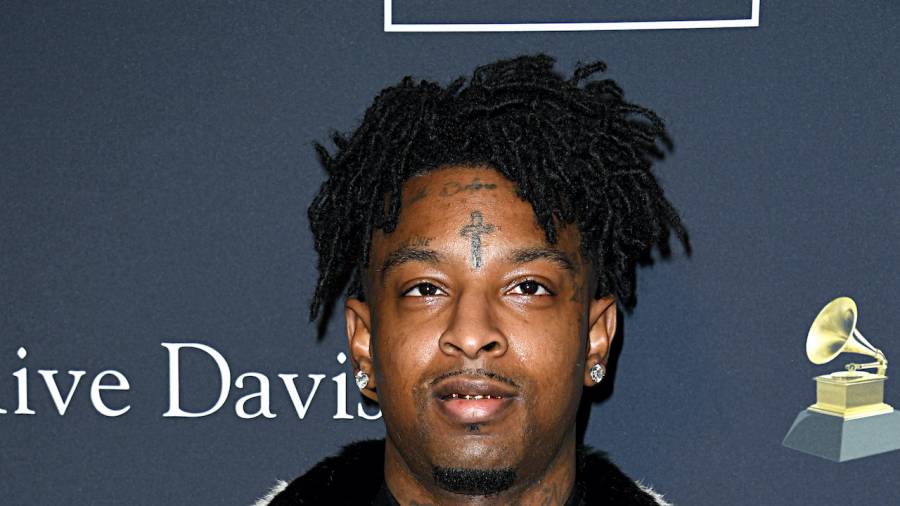 21 Savage is already winning the new year by becoming Hip Hop's first meme of 2021.
Numerous fans shared the meme of 21's head super-imposed next to the numbers 2 and 0 to signify what the new year meant. Sure enough, 21 caught wind of the meme and shared it on his Instagram page on Thursday (December 31).
"yesirskiiiiii," Savage wrote next to the image. "don't play wit himmmmm my year !!!"
View this post on Instagram
The meme is the latest in a series of jokes fans have made with 21, including a countdown to Christmas and following the revelation of his British origins in 2019.
Following the success of his Savage Mode II project with Metro Boomin, the Atlanta rapper gave energy towards Meek Mill's desire to launch their own digital streaming platform in the new year.
"Me lil baby Durkio tryna getT somebody in Silicon Valley to build us our own music platform we can be majority owner in," Meek tweeted on December 25. "We will pay!! We need top Silicon Valley steppers please!"
He followed up, "21 gone link in too we need some app options we looking for the best platform builders!!!! Tryna get started 2021"
Me lil baby Durkio tryna get somebody in Silicon Valley to build us our own music platform we can be majority owner in! We will pay!! We need top Silicon Valley steppers please!

— Meek Mill (@MeekMill) December 26, 2020
21 gone link in too we need some app options we looking for the best platform builders!!!! Tryna get started 2021

— Meek Mill (@MeekMill) December 26, 2020