21 Savage Explains Why He Birthday Blessed King Von's Sister With A New Car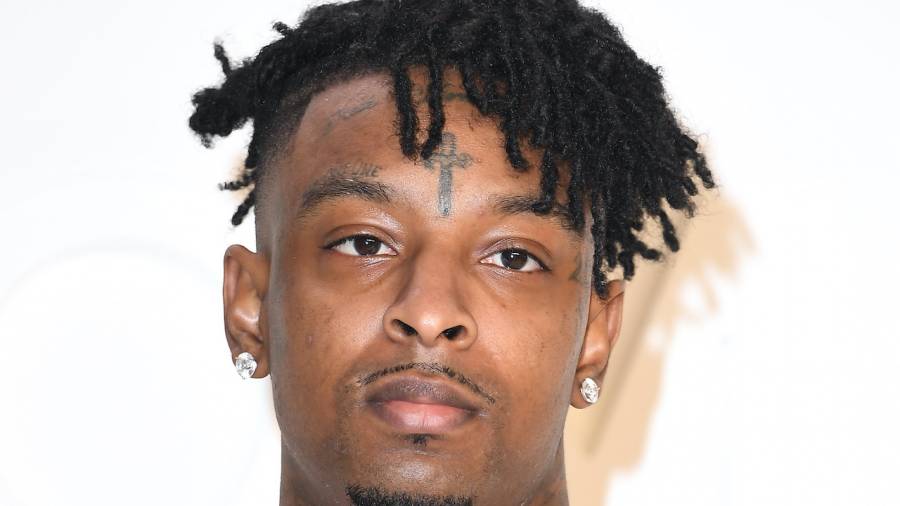 21 Savage made good on a promise originally made by the late King Von by buying her a new car. Now he's responding to critics on social media who've been disrespectful about his good deed.
"I never speak on stuff like this because I don't do it for the internet but y'all being disrespectful," Savage wrote on Twitter Saturday (November 21). "I knew kayla before I knew von because she talks to my little brother . Von was already planning on purchasing the gift for her birthday and due to his untimely passing he wasn't able to finish so all I did was finish what he started because I told kayla when he passed I had her 4L and I meant it."
He added, "All the immature comments and speculations surrounding this are very insensitive please keep them too yourself. Respect to his family, his children O Block, OTF and anybody else I left out… LONG LIVE KING VON!!!"
pic.twitter.com/I95zQ3ZnXq

— Saint Laurent Don (@21savage) November 21, 2020
The Slaughter Gang rapper had grown close with the Chicago native before he was shot and killed outside an Atlanta club on November 6. Savage used his time on The Tonight Show Starring Jimmy Fallon on November 12 to not only perform two songs from his Savage Mode 2 collaboration with Metro Boomin but also pay tribute to Von.
"Long live King Von," Savage said. "The world lost a legend."
Kayla has been mourning her brother since his death and revealed that Von had been planning to gift his little sister with her car of choice for her birthday.
"Von was about to sneak & buy me a car before he passed," she revealed on her Instagram Story. "And look my brother still made sure I got it!"
Later, she took to Instagram to reveal a white 2021 Range Rover had been purchased in her name as well as 21 roses, a little hat tip from 21 himself.
"2021 PAID FA WITH 21 ROSES," Kayla wrote on Instagram Friday (November 20) with a photo of her new 2021 Range Rover. "NOBODY EVA BOUGHT ME ROSES ! I LOVE MY BIG BROTHER @21savage #REALNIGGAFRRRRR 4L."
View this post on Instagram