21 Savage & His UK Firing Squad Bring Out The Muskets For 'My Dawg' Video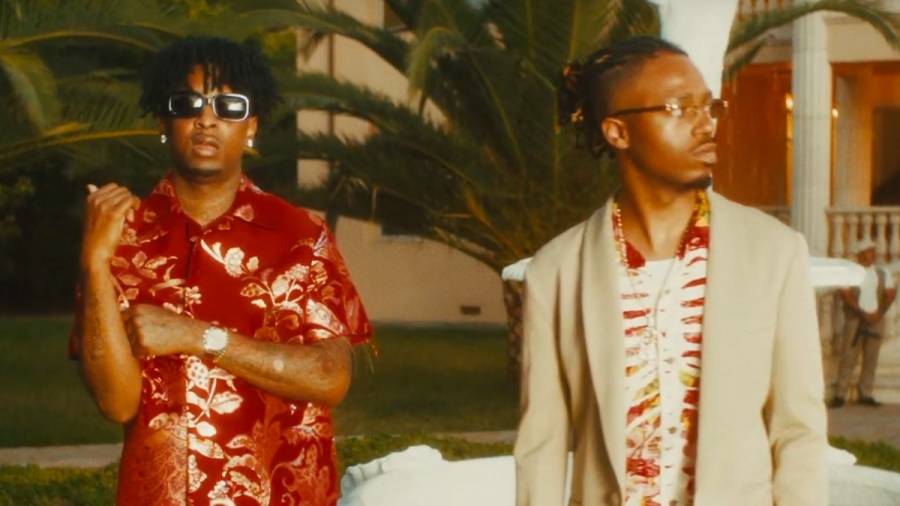 21 Savage and Metro Boomin just unloaded the video to their Savage Mode II cut, "My Dawg."
Featuring the pair making plays in a lavish mansion, 21 also makes reference to his UK origins with British soldiers surrounding him at one point in the clip. His lyrics also make reference to his birth place, reminding people not to play with him just because he was born in a different country.
"Nigga keep talkin' that UK shit like I don't got AKs/Like 'cause I was born overseas, these muthafuckas ain't gon' spray-spray," he raps.
The Atlanta rap star was infamously arrested by the U.S. Immigration and Customs Enforcement (ICE) in February 2019, revealing his UK citizenship. Apparently, 21 had entered the U.S. legally in July 2005 on a visa, but it expired a year later and he continued living there for the past 13 years.
He was released on bond a week later, and over a year later, the case still remains open. Though he's facing deportation, 21 recently said in an interview that he's doubtful he'd really be deported but even if so – he's okay with it.
"I don't think they gonna do that, but if they do, shit, my money going with me," he said during an appearance on Big Bank and DJ Scream's show Big Facts. "Fa sho, I'll be alright. Money don't go nowhere. The money go wherever you go. Shit, they rich people over there [in the United Kingdom]. I'ma be one of them."
Watch the video for "My Dawg" up top.