21 Savage Includes All Rats In Perceived Tekashi 6ix9ine Diss Song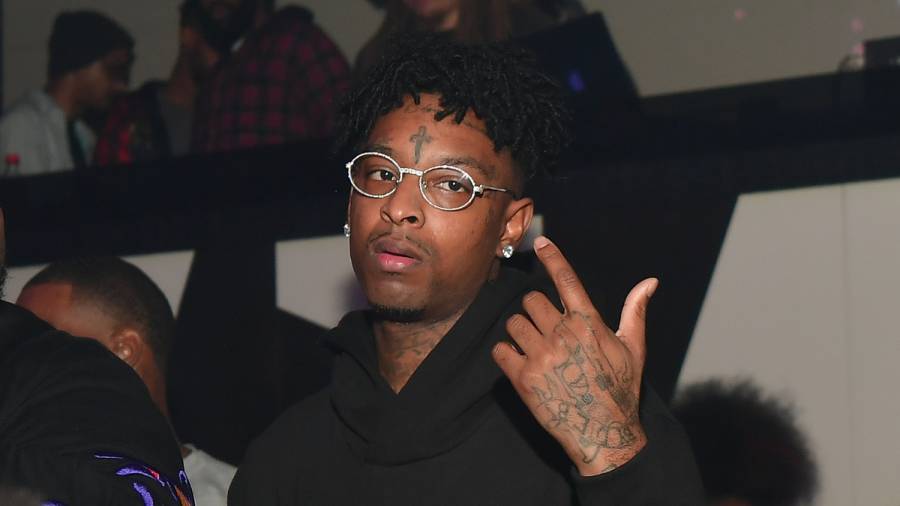 Some fans assumed 21 Savage and Metro Boomin's new song "Snitches & Rats" was a diss aimed at Tekashi 6ix9ine, but 21's focus wasn't so singular.
The Epic Records artist addressed the speculation about him taking shots at 6ix9ine by clarifying the track's intent on Friday (October 2).
"I see y'all talking about this 'Snitches & Rats' song like a 6ix9ine diss song or some shit," he said in an Instagram livestream. "Man, 6ix9ine ain't the only rat in America. He's not the only snitch in the world, man. Fuck wrong with y'all? Y'all need to listen to that shit though 'cause that shit's facts. A rat is a fucking rat. Period."
21 Savage on Snitches & Rats: "6ix9ine ain't the only rat in America" 🐀 #SavageMode2 pic.twitter.com/96lnBDRNgh

— HipHopDX (@HipHopDX) October 2, 2020
"Snitches & Rats" appears on 21 and Metro's Savage Mode II album, which was released on Friday. The track features 21's cousin Young Nudy but is preceded by an interlude starring Academy Award winner Morgan Freeman, who details the differences between a snitch and a rat.
All 15 tracks on Savage Mode II are produced by Metro with some help from Southside, Honorable C.N.O.T.E. and Zaytoven, among others. Drake, Young Thug and the aforementioned Nudy make guest appearances on the album.
Savage Mode II is a sequel to 2016's critically acclaimed Savage Mode. While 21 and Metro's previous collab was an independent release, their latest project has the major label backing of Epic.
Listen "Snitches & Rats" and the entire Savage Mode II LP below.