21 Savage Laughs Off Wack 100's Latest Informant Accusations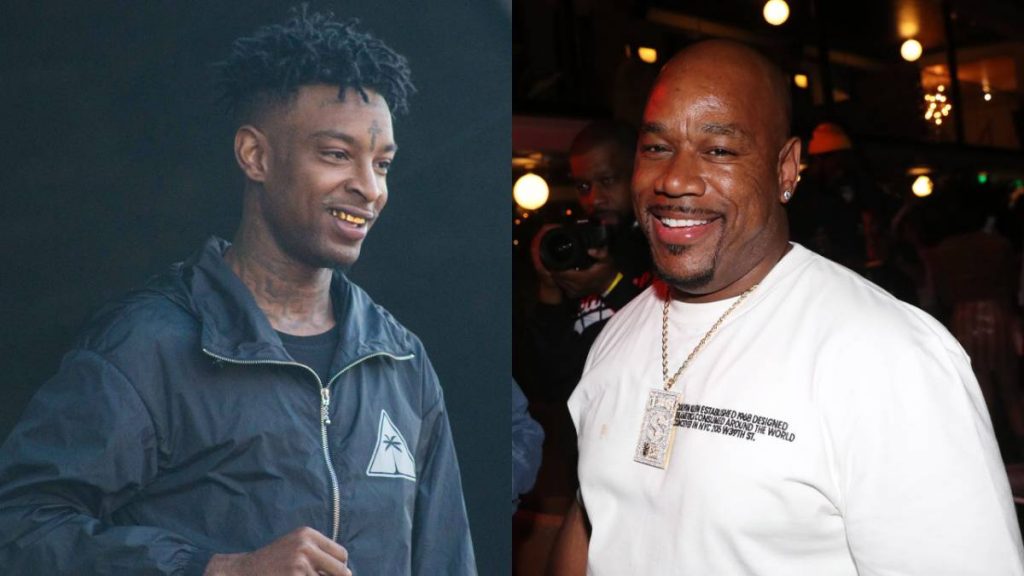 21 Savage has responded to Wack 100's recent accusations that he's a government informant.
Wack, who's previously accused the Atlanta rapper of being a snitch, shared a message on Instagram on Thursday (October 13) demanding that 21 answer his claims.
"21 SAVAGE HAS NOT BEEN TO COURT SINCE 2019," he wrote on Instagram. "WE JUST CONCLUDED HE'S ENROLLED IN THE U VISA PROGRAM WHICH REQUIRED U TO CO-OPERATE WITH THE LAW. 3838 WAS THE INFORMANT THAT INFORMED ON HIM."
View this post on Instagram
Wack 100's visa comment was in reference to 21 Savage being detained by ICE officials in 2019. The agents arrested the "a lot" rapper because he had allegedly been residing in the United States illegally.
As of April, though, 21's immigration attorney Charles Kuck informed TMZ the pending charges are now paused until his criminal case in DeKalb County wraps up.
Moments before he was detained by ICE, 21 Savage had been arrested by local officers after they spotted him allegedly throwing a bottle of codeine out the window of his car. This led to a charge of possession of a schedule II controlled substance.
Police also allegedly discovered a handgun in his car and slapped him with an additional possession of a firearm charge. The Slaughter Gang rapper must resolve this case before he deals with his immigration status.
Either way, 21 Savage didn't seem phased by Wack 100's allegation. "He need to be my defense attorney," he joked in the comments section of The Shade Room's Instagram post about the music manager's remarks.
Wack 100 responded by sharing a photo of 21 Savage at Amber Rose's Slut Walk in 2017 to his Instagram account. In the photo, 21 can be seen holding a sign that reads: "I'm a hoe too."
"He said it not me….Lil boy don't ever think what you just learned how to do we ain't already been doing….#MrUVisa," Wack wrote in the caption.
View this post on Instagram
21 Savage previously confronted Wack 100 on Clubhouse earlier in October after the veteran Hip Hop executive accused him of snitching on Young Thug in the YSL RICO case.
"There be a lot of shit going on, and I don't speak on it," 21 told Wack during the call. "I done seen you go through real-life shit and I don't speak on it, I don't make fun of it, I don't speculate about it. Just give me the same respect, gang!"
He added: "You calling me a snitch, man! Bruh, you on the internet saying you think I'm an informant, gang. Come on, man."
The pair got into a heated argument before 21 ultimately left the conversation, claiming Wack was "trying to use me for content."
This is far from the first time the pair have butted heads. In August 2021, Wack threatened to beat 21 up after he called him "lame" for appearing on Akademiks' Off the Record podcast alongside 6ix9ine.
"N-gga, I will beat yo muthafuckin' little ass, you little biddy ass boy!" Wack fumed on Clubhouse. "I will sock you the fuck out. You out your league, n-gga. You ain't about to come in here … you just a rapper, n-gga! You ain't got the right, rank and respect to fuck with me. You's a fake ass Blood too, n-gga. I'm from California!"