21 Savage & Metro Boomin Revive 'Savage Mode 2' With 'Glock In My Lap' Video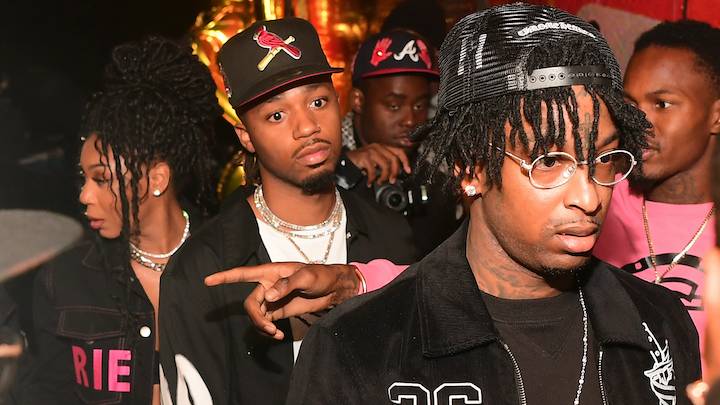 Savage Mode II re-inserted 21 Savage and Metro Boomin into the Hip Hop conversation after both creatives had slow years before dropping the album. The collaborative effort dropped last October and received widespread critical acclaim debuting at No. 1 on the Billboard 200 chart.
21 and Metro dropped a music video for "Runnin'" hours after the release of Savage Mode II, and the duo returned on Wednesday (February 24) with another visual for album standout "Glock In My Lap."
The Andrew Donoho-directed video opens with 21 and Metro crashing their car into a light pole after a Leatherface-inspired character caused 21 to move out the way and cause the accident. They exit the vehicle and proceed to walk off into the night, not knowing the villain is watching their every move.
View this post on Instagram
From that point on, things get spooky as various horror-themed images appear throughout the video, like a wolf devouring a blood-stained bone or Madagascar hissing cockroaches running amok. Things get wild when 21 and Metro finally catch up to the character who caused their accident when they walk inside an abandoned warehouse.
21 received a colossal accomplishment last year when The National Music Publishers' Association Gold & Platinum Program announced the top songwriters for the fourth quarter of 2020, in which the Atlanta native topped the list. The Savage Mode II rapper racked up 21 platinum and gold certifications throughout October, November and December last year, beating out Trippie Redd, who had 19.
21 said in a statement, "Being the biggest songwriter of Q4 is a huge honor. Writing is my passion, and seeing that success reflected is a good way to start 2021."