21 Savage & Sauce Walka Are Living Proof Rapper Internet Beef Doesn't Have To Get Brazy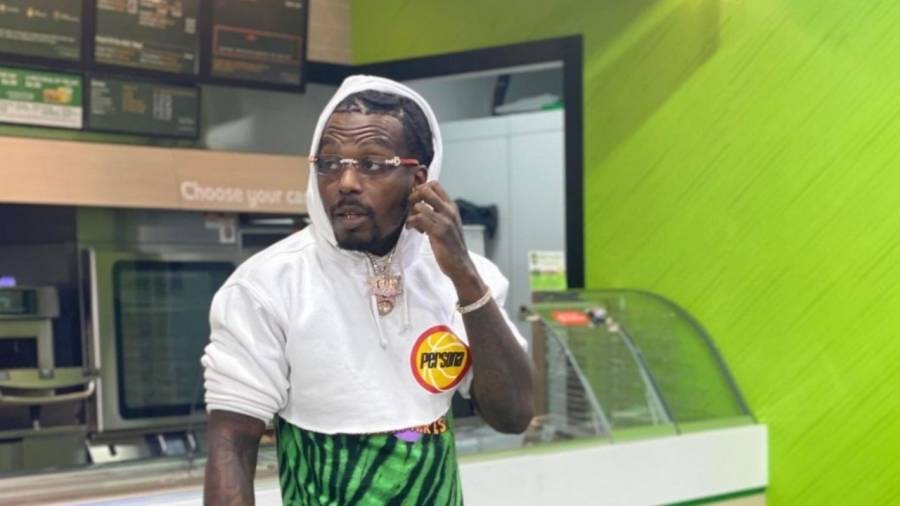 21 Savage and Sauce Walka were close to being another pair on the long list of Hip Hop feuds, but the two rappers were able to squash their issues before anything escalated.
The beef started over Savage's sentiments about Walka's new diamond implant on his face. While talking on ClubHouse in his nightly room, he was recorded on Thursday (February 4) saying he thinks the alleged $250,000 diamond is actually a cubic zirconia.
View this post on Instagram
Naturally, the Texas native didn't take kindly to the insinuation his big purchase was fake and quickly took to his Instagram page with a response.
"@21Savage Hatin & Pillow talking to them hoes," he wrote with an old video of him telling someone to shut their "bitch ass" up. "IG got u PUNK niggaz hurt huh FUCK IIT new classic drippin [sic] grab ya phone."
View this post on Instagram
As Savage saw his jokes starting to have the potential to become bigger issues, he quickly slid into Walka's DMs to let him know there's no beef.
"ion want no smoke gang," he wrote with laughing emojis.
Walka shared the post to his story, but Savage then posted the full convo for a little more context.
"Don't do that blood," Walka responded. "Loll u kno ima funny MF .. I still remember lil 21 runnin wit Maybach Hot.. in 2015 I had 60k on my neck in ATLANTA. [Redacted] U REMEMBER. We good bird. But u almost was a #NewInstagram sauce classic … That ain't for us! Lol"
Savage proceeded to tell him the diamond is ugly and seemingly insinuated that he doesn't like Uzi's new implant either before both men agreed they had no desire to let things escalate. He later deleted the post, however.
View this post on Instagram
It's not out of the realm of possibility that Savage is also avoiding any beef as part of his deportation case. As recently as October, the Atlanta resident revealed the February 2019 case is still open but he's remaining optimistic.
"I don't think they gonna [deport me], but if they do, shit, my money going with me," he said on an episode of Big Bank and DJ Scream's show Big Facts. "Fa sho, I'll be alright. Money don't go nowhere. The money go wherever you go. Shit, they rich people over there [in the United Kingdom]. I'ma be one of them."