2Pac Would Still Be Alive If He'd Signed With J. Prince, Outlawz Rapper Napoleon Suggests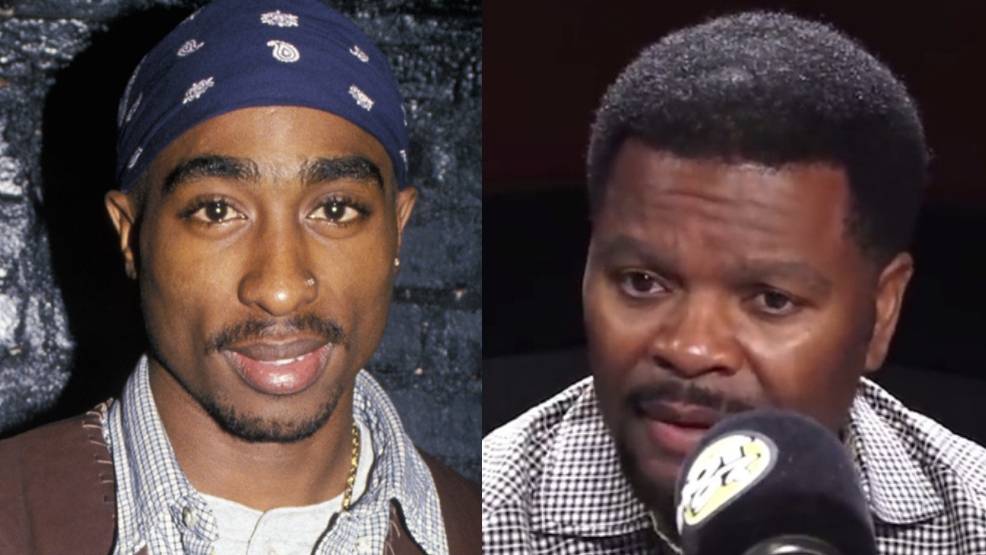 2Pac would likely still be alive had he signed with J. Prince and Rap-A-Lot Records, according to former Outlawz rapper Napoleon.
During a recent interview with The Art of Dialogue, Napoleon was asked about Prince wanting to sign the late Hip Hop legend to his Houston-based label while he was still behind bars, but Death Row Records CEO Suge Knight beat him to it. From there, he discussed that fateful day in Las Vegas when 2Pac got into an altercation with suspected killer Orlando Anderson just hours before he was shot.
Napoleon believes had 2Pac been signed to Rap-A-Lot, he would've reacted differently. As he explained, "Hypothetically, let's say the situation was different. To be honest, I think if Pac was signed with J. Prince, that wouldn't have happened. 'Pac wouldn't have run off. Me knowing the mentality of J. Prince, me being around J. Prince, I don't think he would allow 'Pac to just run off and take off on somebody.
"Even though 'Pac was his own man; 'Pac was a wild individual. The problem with 'Pac is that — and I remember Big Syke said this in an interview before — he said that we was like the big brothers of 'Pac. We were his big homies, but he don't listen to nobody. He was treatin' the big homies like they the little homies."
Napoleon went on to say Prince and other Southerners are "a little more laid back," so Prince wouldn't have let 'Pac wild out like he was at the time of his death.
"J. Prince, I don't think he would've allowed that," he continued. "If 'Pac was hypothetically on Rap-A-Lot, he would have been moving differently. Suge, West Coast, Suge had straight killers around him. These were wild gang members. Suge had him there for protection. The way J. Prince rolled, the way we saw that he has street dudes for protection, but he was trying to better their lives.
"That's what the difference is. It seemed like Suge, all the dudes he had around — don't get me wrong, Suge did a lot of good for people […] but I think the mistake he did, he didn't set his homies up right."
J. Prince caught wind of Napoleon's comments and quickly co-signed the sentiment. On Monday (August 29), Prince shared a clip of the interview to his Instagram account and added in the caption, "Facts, the homie @mutahbeale is correct. I believe Tupac would still be alive if Rapalot was with him that night."
View this post on Instagram
2Pac was shot on September 7, 1996 shortly after he and Knight left the Mike Tyson and Bruce Seldon fight at the MGM Grand in Las Vegas. He died six days later at the University of Nevada Medical Center at just 25 years old.
Meanwhile, Orlando Anderson — who was the prime suspect in 2Pac's murder — was killed in a gang-related shootout just two years later.