2Pac's Brother Calls Donald Trump Campaign 'Disrespectful' For Using Late Rapper To Troll Kamala Harris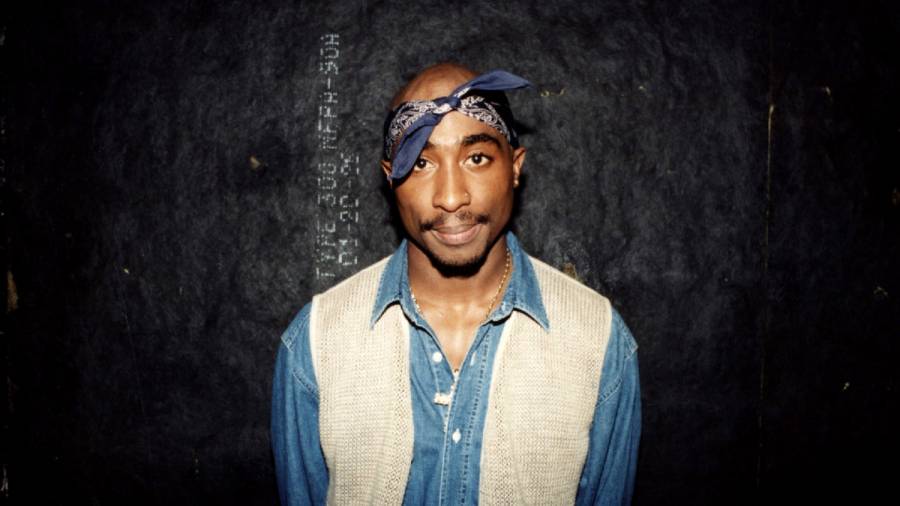 Tupac Shakur's name has been used in bad taste by Donald Trump's campaign and his family isn't happy about it. Trump's team left a ticket for the late rapper at the vice presidential debate on Wednesday (October 7), after Democratic nominee Kamala Harris mistook 'Pac for being alive after revealing who her favorite rapper was.
According to TMZ, 'Pac's stepbrother Mopreme Shakur says it was "clearly disrespectful" of Trump's team to do such a thing. The legendary rapper and former member of Thug Life and Outlawz also admits he isn't surprised by Trump's actions based on his track record.
"We should know Trump's lack of respect for the Black and brown community," Mopreme said.
To make up for the disrespect, he wants Trump to release his dad (2Pac's stepfather) from prison. His father Mutulu was sentenced to 60 years for RICO conspiracy, armed bank robbery and bank robbery killings in 1988. Despite taking full responsibility for his crimes and being an advocate of anti-violence, he's been denied parole eight times.
Mopreme also said Harris has an excellent music taste and puts it down to the fact she's from Oakland.
Tupac Shakur's Brother Slams Trump for 'Disrespectful' Jab at Kamala https://t.co/f4ypIjN5wb

— TMZ (@TMZ) October 11, 2020
On September 25, Harris was asked for her opinion on who she thinks is the best rapper alive. She answered 2Pac before being reminded he's not actually alive.
"Not alive, I know, I keep doing that," Harris said while backtracking.
As for other rappers, she said, "There's so many. There are some I would not mention right now because they should stay in their lane."
Kamala Harris asked, who's the best rapper alive?

She answers @2PAC

Then says "Not alive, I know, I keep doing that."

Tries to think of another living rapper. "There's some I would not mention right now because they should stay in their lane." pic.twitter.com/MZJ5FZC4qP

— Emily Larsen (@emilyelarsen) September 25, 2020
Trump's campaign decided to take advantage of the situation by leaving a seat for 'Pac at the recent vice presidential debate. The attempt to mock Harris was confirmed by campaign senior adviser Jason Miller, who also name-dropped The Notorious B.I.G.
"I can confirm that we have left a ticket for Tupac Shakur, who as we know is Senator Harris' favorite rapper alive," Miller said. "I don't know if he shows up… I'm personally more of a Biggie fan, if he's still alive, but we will have a ticket waiting for Mr. Shakur."
The Trump campaign is leaving a ticket for Tupac Shakur at tonight's VP debate because Kamala Harris called him her favorite rapper alive

— Amber Athey (@amber_athey) October 7, 2020
'Pac previously mentioned Trump in an interview with MTV in 1992 while talking about greedy millionaires in a world full of poverty.
"This world is such a gimme, gimme, gimme, everybody back off place," he said. "You're taught that in school and in big business if you want to be successful, if you want to be like Trump, it's 'Gimme, gimme, gimme. Push, push, push. Step, step, step. Crush, crush, crush'.
"Can you imagine this person has $32 million dollars? $32 million dollars. And this person has nothing. And you can sleep? These are the type of people who get humanitarian awards. Millionaires. How can they be humanitarians when the fact that they millionaires and there's so many poor people shows how inhumane they are. And that bugs me."