2Pac's Estate Urges People To Vote With 'Me Against The World' Lyrics — & Some Fans Aren't Happy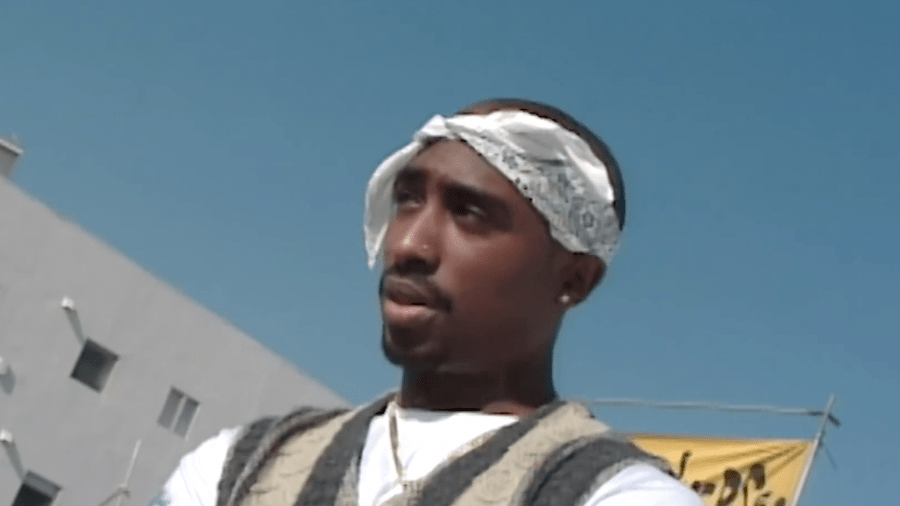 Tupac Shakur's estate decided to enter the political battlefield on Wednesday (October 28) by encouraging followers to vote in the upcoming presidential election. Using his official social media accounts, the late Hip Hop legend's team posted lyrics from his 1995 song "Me Against the World" in attempt to convince fans to make their voices heard on November 3.
"Always do your best, don't let this pressure make you panic," the post reads. "And when you get stranded/And things don't go the way you planned it/Dreamin' of riches, in a position of makin' a difference/Politicians are hypocrites, they don't wanna listen."
The Shakur estate simply wrote "VOTE" as the caption without recommending a specific candidate.
View this post on Instagram

VOTE
2Pac's accounts have considerable influence between their 19 million followers on Facebook, 5.5 million followers on Instagram and almost 600,000 followers on Twitter. While some fans were pleased with the post, others were against using 'Pac's name for anything to do with politics.
"Stop doing it, Pac isn't about politics," one fan wrote, while another said, "Pretty sure Pac would reject both major political parties."
In September, 'Pac's name made headlines after Democratic vice presidential nominee Kamala Harris said he was the best rapper alive. Quickly enough, she was reminded he wasn't alive after passing away in 1996.
"Not alive, I know, I keep doing that," Harris said, before deciding not to name any other rappers she likes. "There's so many. There are some I would not mention right now because they should stay in their lane."
Donald Trump's campaign later made fun of Harris by leaving a seat for 'Pac at the vice presidential debate in October.
"I can confirm that we have left a ticket for Tupac Shakur, who as we know is Senator Harris' favorite rapper alive," senior adviser Jason Miller said. "I don't know if he shows up… I'm personally more of a Biggie fan, if he's still alive, but we will have a ticket waiting for Mr. Shakur."
President Donald Trump's campaign said there was a special seat reserved for Tupac Shakur during the vice presidential debate on Wednesday, an apparent attempt at mocking Sen. Kamala Harris https://t.co/sUWfH90e1O #10TV

— 10TV (@10TV) October 8, 2020
'Pac's brother Mopreme Shakur called the move "clearly disrespectful" and called out Trump's "lack of respect for the Black and brown community." According to TMZ, Mopreme said it's all California love for Harris, gave her credit for her music taste and encouraged everyone to vote.
Obviously, it's impossible to know whether he would have voted for Joe Biden, Trump or anyone at all, but 'Pac spoke about Trump's mentality in a 1992 interview with MTV.
"This world is such a gimme, gimme, gimme, everybody back off place," he said. "You're taught that in school and in big business if you want to be successful, if you want to be like Trump, it's 'Gimme, gimme, gimme. Push, push, push. Step, step, step. Crush, crush, crush.'"
Revisit his comments below.