50 Cent Claims He 'Can Still Move The Needle' After King Von Tops TV Songs Chart Thanks To 'Power' Boost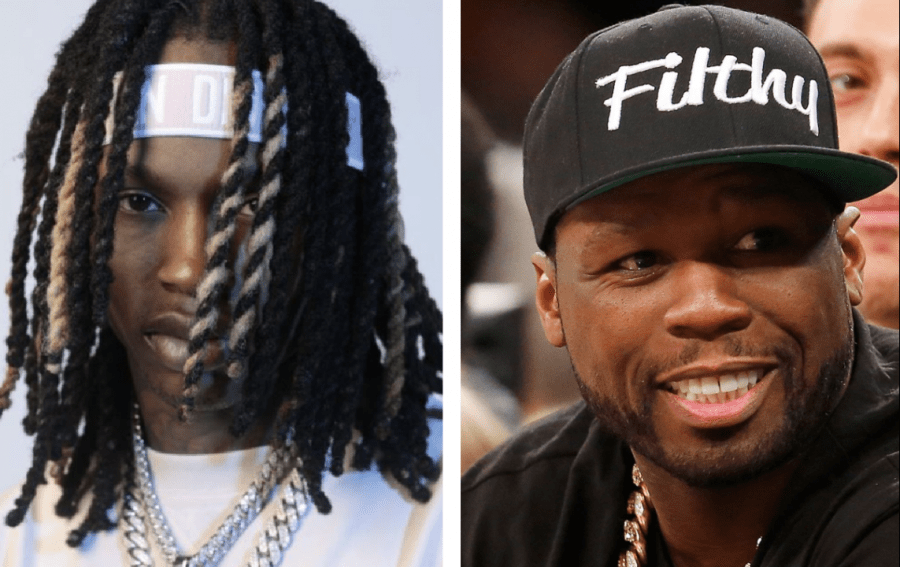 50 Cent helped King Von posthumously top the Billboard charts to close out 2020. The late Chicago rapper's "I Am What I Am" featuring Fivio Foreign was used to end the December 20 episode of Power Book II: Ghost, which led to Von reigning supreme on the Top TV Songs chart for December.
Billboard made the announcement official on Tuesday (January 12) in collaboration with TuneFind. The Welcome To O'Block standout perfectly captures the essence of the Starz show's main character, Tariq St. Patrick (Michael Rainey Jr.), as he continues to fall back into the traps of the streets and the life his father fell prey to.
According to MRC Data (Nielson Music), "I Am What I Am" saw 1,000 downloads and over 13 million on-demand streams for the month of December. "Family First" served as the eighth episode of the spinoff's 2020 season and the lowest from a viewership standpoint.
50 reacted to the news on Thursday (January 14) which stroked his ego and reaffirmed the Power universe's place in entertainment.
"I can still move the needle," he wrote. "You know the vibes."
View this post on Instagram
The drill-influenced record landed on Von's October 2020 Welcome To O'Block album, which reached the Billboard 200's Top 5 after his death. Von was killed on November 6 outside an Atlanta hookah lounge following a dispute with Quando Rondo's crew. He was 26 years old.
Listen to "I Am What I Am" below.