50 Cent Has Returned For Young Buck's Throat With Salacious Twitter Post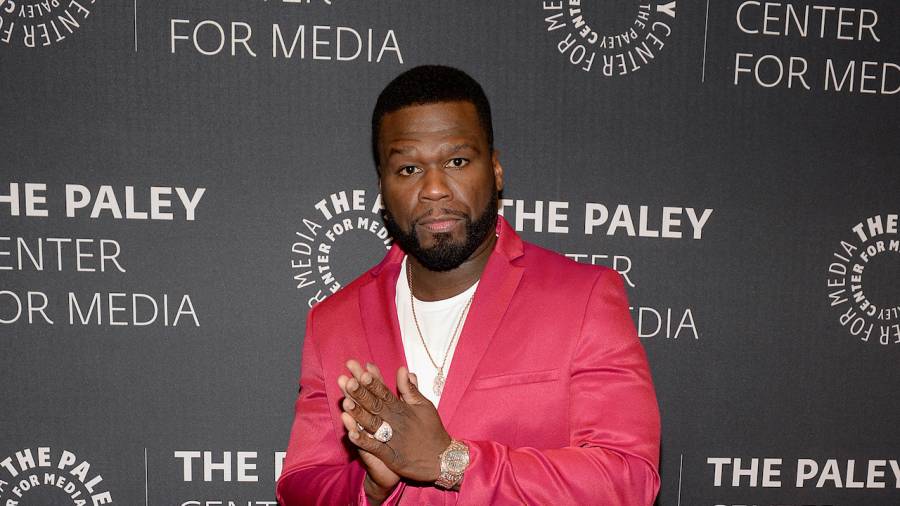 50 Cent and Young Buck have a sordid history that transcends their time together in G-Unit. Over the past several years, the sometimes rapper-turned-television mogul has tormented his former collaborator for allegedly having a sexual relationship with a trans woman, something Buck recently denied during an interview with VladTV.
But as the saying goes, old habits die hard and 50 has returned with another slanderous social media post, this time via Twitter. On Sunday night (January 17), 50 shared a YouTube clip with a headline that included, "Young BUCK EXPOSED."
He wrote in the caption, "Damn this boy really different. caught with another transgender contender."
Damn 😆this boy really different caught with another transgender contender pic.twitter.com/fHrkaw75z9

— 50cent (@50cent) January 18, 2021
In the clip, Unwine With Tasha K host Tasha K tells her followers to look up "@youngbuckizalgbtmember" on Instagram and upon exploration, a text message exchange pops up accusing Buck of linking up with multiple people from the transgender community. The caption also denies Buck's claim he was "catfished" by trans woman Glamour Purfek who Buck said orchestrated a set-up in 2018.
"He's a famous sissy from Nashville," the text reads. "Everybody from the hood knows him. And buck got caught with a couple others from what I heard I don't get into all the details cause idc but thats all I know."
During the conversation with DJ Vlad earlier this month, Buck copped to being catfished by Glamour Purfek but denied things ever reached a sexual level.
"For me, it was one of them situations where I reacted not even seeing the video first because I know where I stand at. Like I said, I don't got a problem with them people. That wasn't me. But when I seen the fucking video, I said, 'Damn, that is me in that fucking video.' But it wasn't me knowingly going into a situation knowing that this is what the fuck it was. It was one of those things where I was catfished out of some shit pretty much. A person was in these DMs sending pussy [pictures] squirting all over the room and pop up and say 'I'm in your city.'
"Me, at the time, thinking with my dick, I smashed over there thinking I'm gonna smash on this bitch and walk in the situation — it wasn't even me knowing what the person was at the time, it was me feeling like, hold on, this is a fucking robbery or set-up because when I realized, 'Hold on, that ain't the same muthafucka that's been in the video,' I immediately got the fuck out of the room."
The video in question went viral in 2018 and Buck initially denied it was him. In September of that year, he released an Instagram video denying the allegations.
"Let me address this real fast real quick," he said at the time. "Ain't shit gay about me. I ain't got a problem with no gay people. Whatever the fuck you n-ggas thought you seen on a tape, n-gga that ain't no muthafuckin' tape of no muthafuckin' punk sucking my dick."
Needless to say, 50 isn't buying it.