50 Cent Is All 'RICO' Jokes Following Casanova & G Herbo Arrests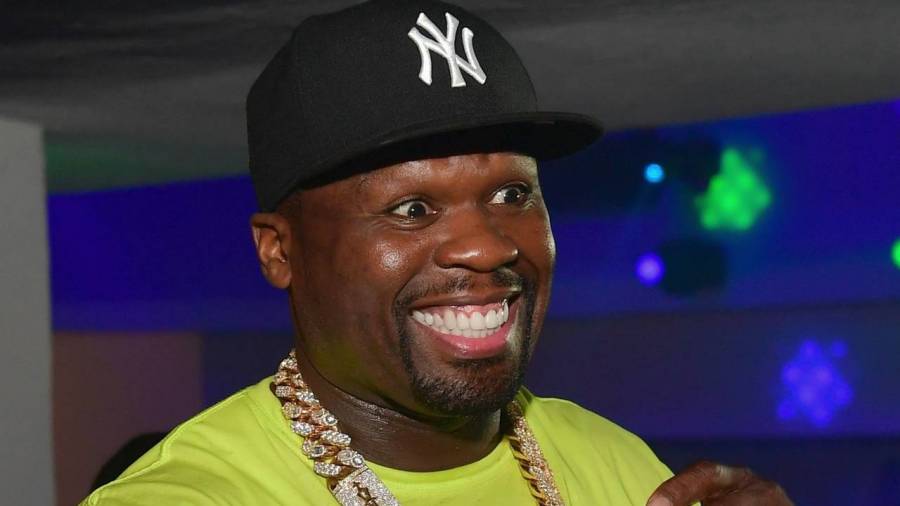 50 Cent's drug-dealing days are long behind him. Following the arrests of Casanova and G Herbo earlier this week, 50 is letting the world know he's not involved with any of the aforementioned cases with some help from his verse on Uncle Murda's "Get The Strap."
"Me no gang bang, I mean No rico, No conspiracy I don't like it No," he captioned the post featuring his part in the menacing "Get The Strap" music video. The Uncle Murda track also features Brooklyn rappers 6ix9ine and Casanova, both of who got caught up in federal racketeering cases.
View this post on Instagram
Casanova turned himself in on Wednesday (December 2) after the FBI sent out his mugshot looking to them locate him. Cas could face life in prison if convicted on an array of racketeering conspiracy, firearm possession and conspiracy to distribute controlled substances charges. 17 others considered to be associated with the Untouchable Gorilla Stone Nation Gang have already been apprehended.
We are still looking for Caswell Senior, aka Casanova, in connection with this case. He has connections to both NY and NJ. If you have information about his whereabouts, please call us at 1-800-CALL-FBI. pic.twitter.com/W38fCnBFpt

— FBI New York (@NewYorkFBI) December 1, 2020
Gorilla Stone Nation has been connected to numerous crimes in the New York City and Westchester County area. In addition to other shootings and robberies, suspect Brandon "Stacks" Soto allegedly drove someone to murder a 15-year-old, who was fatally shot in the head in Poughkeepsie, New York on September 21. Another pair of suspects are being accused of illegally obtaining unemployment benefits during the pandemic under fake ID aliases.
As for G Herbo, the Chicago rapper is maintaining his innocence pertaining to his alleged involvement in a $1.5 million fraud scheme. Herbo turned himself in to Los Angeles authorities on Thursday morning (December 3). He is facing one count of conspiracy to commit wire fraud and two counts of aiding and abetting aggravated identity theft.
The federal case brought up in Massachusetts claims he, his manager and crew participated in an elaborate fraud scheme using stolen credit cards and personal information to purchase over $1 million worth of exotic puppies, charter jets and rented lavish tropical villas over a four-year period.