50 Cent Is Down For Verzuz Battle With The Game — But There's 1 Condition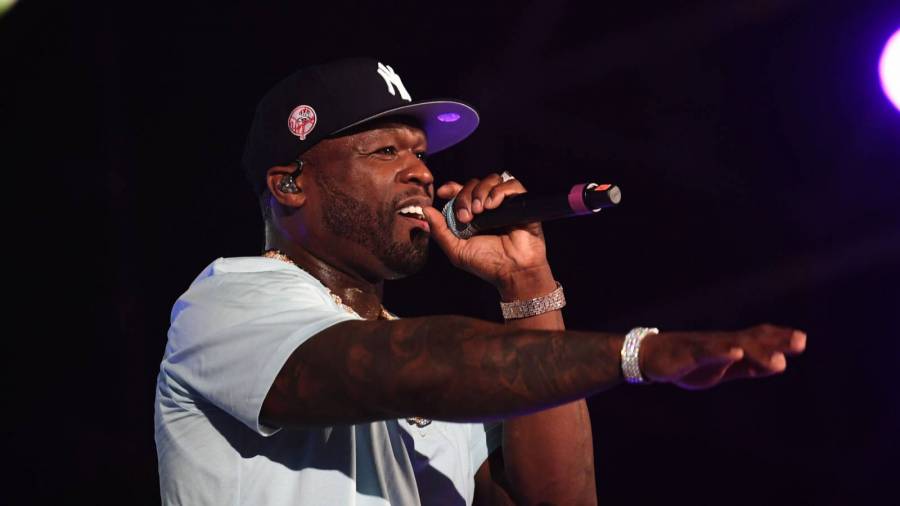 The Game's longtime manager Wack 100 got the internet buzzing when he suggested getting his client and Game's former foe 50 Cent into the virtual Verzuz arena. While the idea seemed particularly far-fetched considering their tumultuous past, the Get Rich or Die Tryin' legend isn't actually opposed to the idea — but he does have one condition.
During an interview with Los Angeles' 92.3 host Big Boy earlier this week, the rapper-turned-television mogul was asked who'd be the best opponent for a potential face-off and he replied, "Maybe Game. OK, look. He can't play no records with my voice on 'em.
"As much as we argued and fought in the early stages I would rather see him benefit from the momentum than someone else. He'll still be part of G-Unit and is going to be a part of the legacy overall. Even if you just want to concentrate on the break-up."
In Wack 100's initial post, the industry vet noted he'd seen them be civil toward each other in the past.
"I got em to Shake hands and function in the same clubs together twice," he wrote in an Instagram post. "With a little help from @unclemurda & @djkayslay It just might happen– All Respect @50cent you told me we was good let's give em what they want @losangelesconfidential smiles everyday — #BridgingTheGap."
In 2005, Game and 50 participated in a press conference at the Schomburg Center in Harlem, New York where they claimed their beef was over.
"I'm almost ashamed to have participated in the things that went on the past couple of weeks," Game said at the time."I'm here, I'm apologetic. On behalf of myself and 50, we're making a statement that is a lot louder than just two voices.
"50 and I are proving that real situations and real problems can be solved with real talk. This can also be seen as a big step for my organization, Black Wall Street, in terms of making a difference. Maybe we can help save some lives … the way rap music saved mine."
Game has yet to publicly respond to 50's comments. In the meantime, another battle between two longtime foes has already been scheduled. On Thursday (November 19) at 5 p.m. PST, Jeezy and Gucci Mane will step into the Verzuz arena for what will surely be an interesting matchup.