50 Cent Joins #EmmySoWhite Outrage: '[They] Still Have A Separate Bathroom For Colored Folks'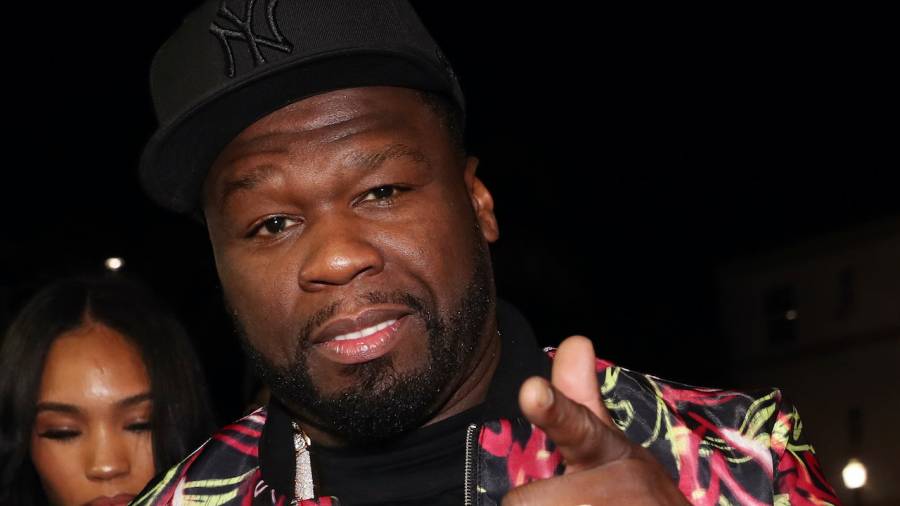 The 73rd Primetime Emmy Awards took place in Los Angeles on Sunday night (September 19) and despite the record number of non-Anglo creatives being nominated, not a single one walked away with an award in any of the major categories.
Actors Billy Porter and MJ Rodriguez (Pose), the late Michael K. Williams (Lovecraft Country) and Kenan Thompson and Bowen Yang (Saturday Night Live) were among the 49 people of color who were nominated but failed to win. Consequently, the all too familiar hashtag #EmmySoWhite began to trend on Twitter as a growing number of people expressed their disappointment.
Always brash and willing to share an opinion, television mogul and sometimes rapper 50 Cent joined in and blasted the Emmys in a since-deleted Instagram post.
"Listen the Emmys still has a separate bathroom for colored folks," 50 Cent wrote. "I'm gonna put the NAACP awards on the air at the same time and fuck up their numbers. No they really should be afraid of me I'm different."
50 cent addresses the fact that no actors of color won an #Emmy lastnight pic.twitter.com/DewYM8eoLz

— GlockTopickz (@Glock_Topickz) September 20, 2021
Adding insult to injury, the Emmys opened with a Black host — Cedric The Entertainer — and an all-star tribute to the late Hip Hop legend Biz Markie featuring actress Rita Wilson, Lil Dickey and LL COOL J.
While many didn't expect anyone to beat Ted Lasso actor Jason Sudeikis, Hacks actress or The Crown's Gillian Anderson, pundits thought at least one of the actors from Hamilton or Bridgerton actor Regé-Jean Page would pull off a win. But that wasn't the case. Instead, white actors ultimately swept all 12 lead and supporting races across the comedy, drama and limited series categories.
Frankly, this isn't a surprise to anyone — and certainly not 50 Cent. In 2019, he blasted the Emmys for failing to recognize his popular Power series.
"The EMMY'S can kiss my Black ass in slow motion," he wrote alongside a photo showcasing Power's ratings. "Fuck em I'm #1 they a bunch of Bengay my back hurt smelling ass old people anyway."
In August 2020, he expressed similar sentiments when he said, "Ok here it is Emmy's. My Black ass for your consideration to kiss. Fuck your organization I only care about NAACP awards."