50 Cent Nudges Donald Trump To Pardon People While Sharing 'Juicy' OnlyFans Meme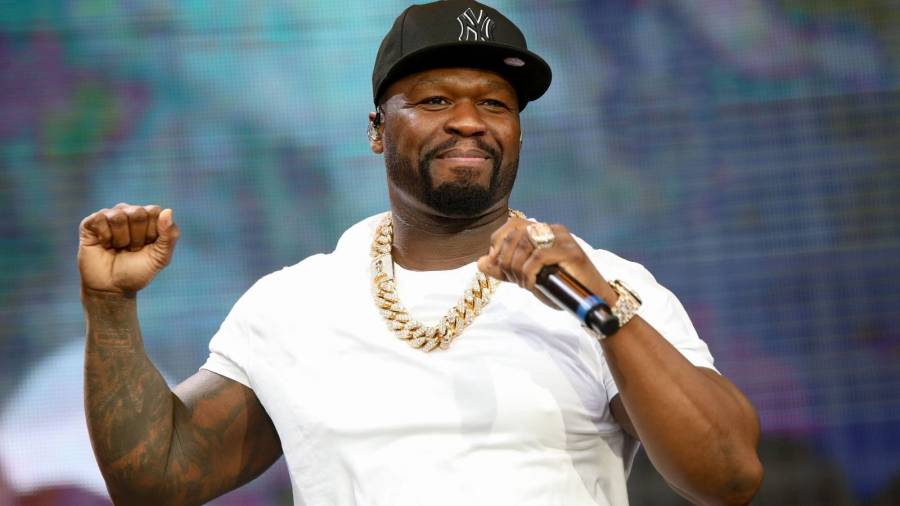 It wasn't that long ago 50 Cent was urging his millions of Instagram followers to "vote for Donald Trump." 50 Cent Nudges Donald Trump To Pardon People While Sharing 'Juicy' OnlyFans Meme The television mogul eventually walked back his perceived endorsement at the insistence of his ex-girlfriend/comedian Chelsea Handler and is now back to clowning the outgoing president.
On Saturday (January 16), 50 shared a meme joking about Trump's fictional OnlyFans account and reminded Trump to issue a few pardons on his way out. The photo features a bottom-heavy Trump playing tennis in a red hat, white shirt and underwear with the word "Juicy" written across the back of them.
The text reads: "No more Twitter, follow me on OnlyFans!," a jab at Twitter's decision to permanently ban Trump from the social media platform in the wake of the U.S. Capitol insurrection last week.
He added in the caption, "Damn just don't forget to pardon a few people on the way out shit! LOL."
View this post on Instagram
Kodak Black and Lil Wayne are reportedly on Trump's list of potential pardons. According to Bloomberg, the extensive list also includes some of his family members and several senior White House officials.
Weezy is currently facing a federal weapons charge stemming from a December 2019 incident in Miami. Last month, he struck a plea deal with the federal government and agreed to plead guilty to illegally possessing a loaded weapon. Unless he's pardoned, he still faces up to 10 years in prison if convicted.
Meanwhile, Kodak is in the middle of a 46-month sentence for falsifying paperwork to obtain a firearm. Lil Yachty and Baltimore Ravens quarterback Lamar Jackson have publicly asked Trump to pardon the trouble rapper who promised in a since-deleted tweet he would donate $1 million to charity if he was freed. For now, his reported release date is November 2022.
Trump's list of potential pardons is being vetted by attorneys who are concerned the pardons could "create new allegations of obstruction of justice for members of the administration."