50 Cent & Snoop Dogg To Have 'P.I.M.P.' Reunion Through STARZ 'Black Mafia Family' Series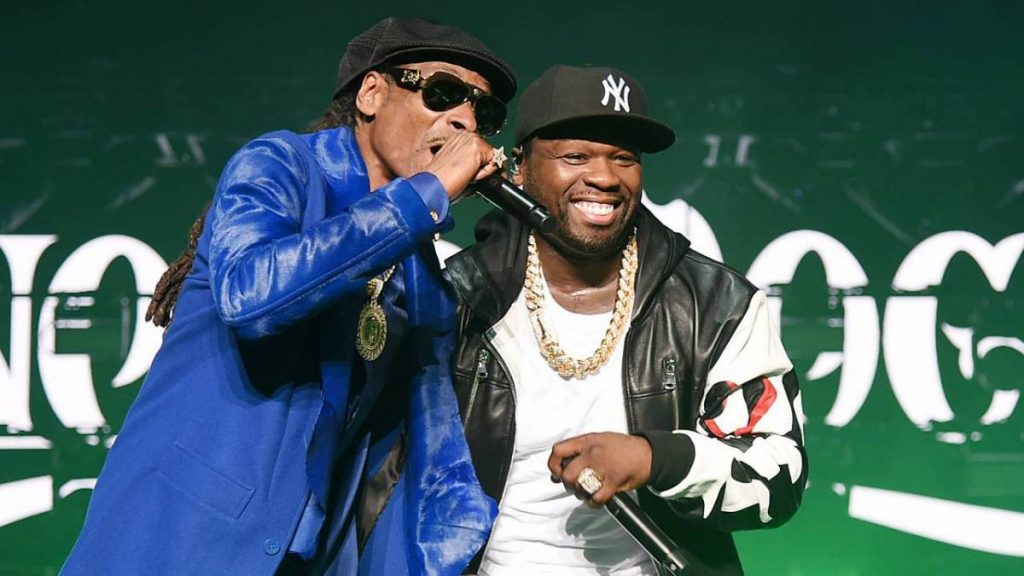 50 Cent's Black Mafia Family series just added some serious star power to the cast. Snoop Dogg is now one of the late additions on board to the long-awaited STARZ series, according to Deadline.
The West Coast legend is set to play Pastor Swift and serve as a spiritual advisor to Demetrius "Big Meech" Flenory and Terry "Southwest T" Flenory, who were the kingpin brothers of the 2000s BMF drug empire.
Snoop's character is described as a man of "The Word" but has the aura of an "ex-con." He eventually becomes a close confidante of the family and attempts to keep the Detroit-bred Flenory brothers in society's good graces while running their multi-state cocaine distribution network.
Over the course of 15 years, a conservative estimate believes the Black Mafia Family made more than $270 million in cocaine trafficking around the United States, according to the BMF: The Rise and Fall of a Hip-Hop Drug Empire documentary.
Power's Lala Anthony is also reuniting with 50 and joining the cast as the wife of a drug dealer that the Flenory brothers befriend, while Empire singer-actress Serayah has notched a role in the series as well.
"I haven't been posting because i been working," 50 boasted to Instagram. "@lala a tell you we ain't playing no games on this side Green light Gang roll wit us or get rolled over."
View this post on Instagram
The series is shooting in Atlanta and will have eight episodes in the first season. In the past, 50 has said he expects to "raise the bar" with the show and blow fans away.