50 Cent & Tony Yayo Once Got Kicked Out Of The Studio By Destiny's Child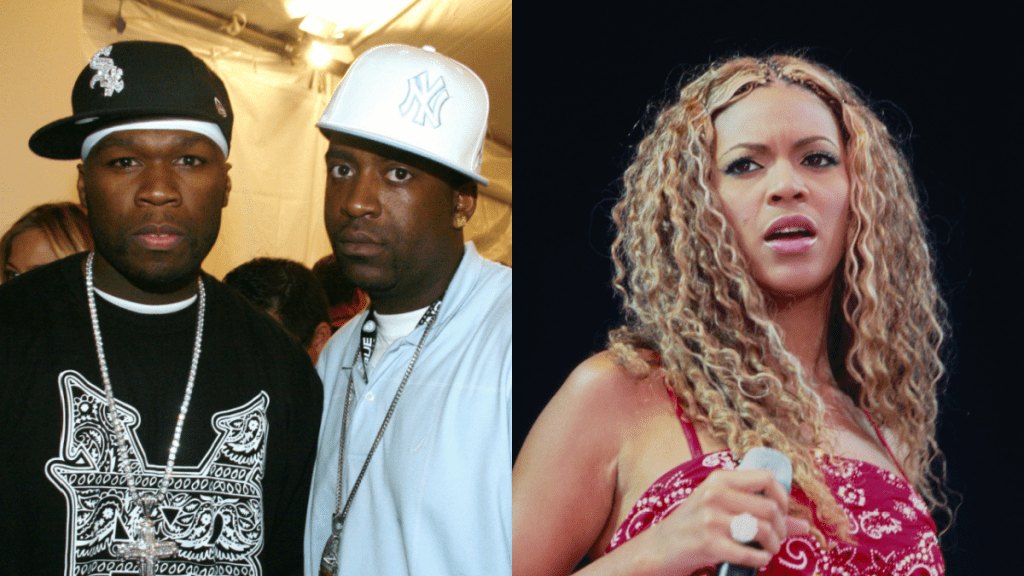 50 Cent and Tony Yayo once got kicked out of the studio by Destiny's Child.
Yayo recalled the incident in a recent interview with VladTV, revealing he and 50 pulled up to the session with some of their friends from Brooklyn. However, their thugged-out entourage was a little too much to handle for Beyoncé and co.
The former G-Unit rapper didn't say when the session took place exactly, but it was around the time 50 worked with Destiny's Child on his Power of the Dollar track "Thug Love" in 1999. A music video was planned for the single, until 50 was shot nine times just three days before filming.
"It was a whole bunch of Brooklyn n-ggas, us in there and the Trackmasters, one of them n-ggas came in there and was like, 'Yo, we thugging them out,'" Yayo recalled. "This was when they was Destiny's Child, the first time. They had that song, 'A thug's what I want,' that's 50 and Beyoncé.
"50 always liked the Brooklyn n-ggas 'cause back then, the Brooklyn n-ggas wouldn't care … Them n-ggas would get on a train with the hammers. Brooklyn n-ggas, they fresh and fly like a muthafucka, but back then it was the grimy Brooklyn in the '90s, like scars on their face, big ass .357. 'Yeah, I need to rob a n-gga.'"
That wasn't 50 Cent's only brush with a member of Destiny's Child. During an interview with The Breakfast Club earlier this month, 50 spoke about the time Beyoncé pressed him in Las Vegas while he was greeting JAY-Z, thinking he was trying to intimidate her then-boyfriend.
50 claimed Bey jumped down from a window ledge and was "ready" to fight him, while admitting the whole ordeal caught him completely off-guard.
"She was on, like, a window sill. We was in Vegas," he remembered. "She jumped out, she was like [pulls confrontational face]. And I'm like, 'Wait, what is you doing? That's me and JAY-Z's stuff, this ain't got nothing to do with you, girl.'
"She jumped off the ledge. I was like, 'Oh, shit!' I didn't really know what to do. It was one of those situations where you were like, 'Woah!' If you say this to Jay, he'll look at you and go, 'Nah, that happened.'"
He continued: "She came like she was ready! Like something was gonna happen! And I'm like, 'Woah, woah, woah.' She throwing me off now 'cause I don't know exactly how to respond to this. You are still Beyoncé. She brought all of the sexy over with that energy jumping off.
"I look at Jay and he go [laughs]. Nah, he'll tell you … I said, 'Yo, alright. Whatever.' 'Cause really I'm just saying what's up. But she's feeling my energy come over because we do say things about each other — it's a competitive nature, that's it!"