50 Cent's 'Gift' For Girlfriend Cuban Link Earns 'Petty King' Title From Monica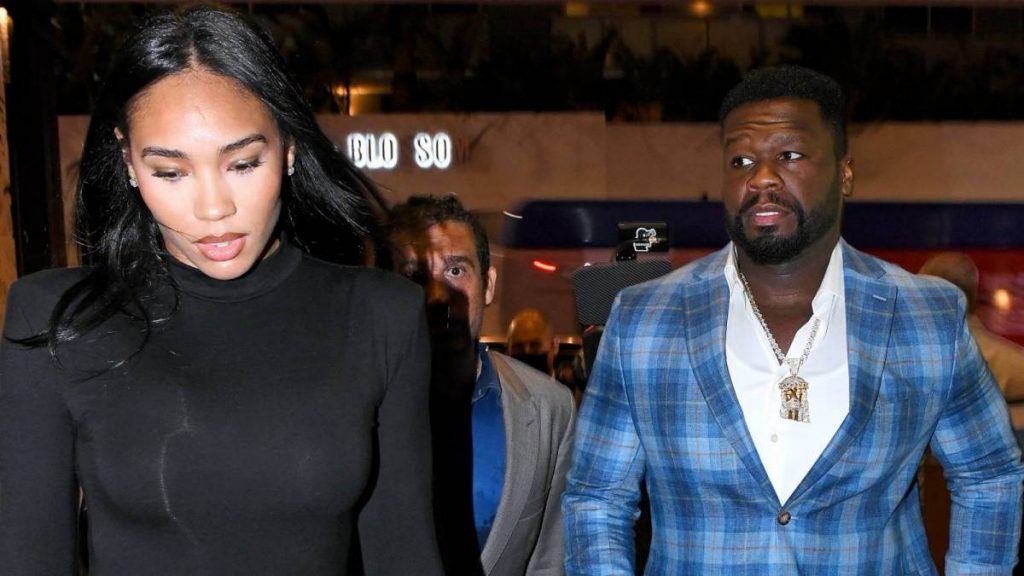 50 Cent and girlfriend Cuban Link (real name Jamira Haines) have been going strong for around two years, but every couple has their days. Apparently, the rapper-turned-television mogul was upset with Cuban Link and decided to gift her a tiny, tiny, tiny Balenciaga bag as a joke.
On Monday (July 12), Cuban Link posted an Instagram photo of the pink purse sitting on top of her iPhone, which is actually bigger than the bag itself. In the caption, she accused 50 Cent of being "petty."
"this the typa sh*t he get me when he mad at me," she wrote. "Wth I'm supposed to do with this lil sh*t CURTIS !!!!! stop playing w. meeee.. #littleassbag !! #petty."
Friends of Cuban Link were quick to chime in, including R&B star Monica who called him the "Petty King."
Cuban Link didn't divulge any other details regarding their apparent rift, but it must not be that bad considering a bag like that still runs over $1,000.
View this post on Instagram
Cuban Link engaged in an online war of words with 50 Cent's ex-girlfriend and seasoned actress Vivica A. Fox.
While speaking to VladTV in May, Fox referred to 50 Cent as "the love of my life," which didn't seem to sit well with Cuban Link. Shortly after the clip went live, she hopped in The Shade Room's comment section to leave a snarky remark about Fox's interview.
"Awwww," she wrote alongside a tiny violin and a heart-face emoji. But Fox fired back with, "Well! This is getting good cause I tried to post 3 times on @ShadeRoom. Now @_Cuban_Link what that clip didn't show was that I said he now has a hawt gurlfiend & Im happy 4 him! So stay in ya bag boo dont get nervous! I'm good!"
Cuban Link ultimately put an end to the verbal exchange with an Instagram apology.
"Humorous comment Bad timing that's all," Cuban Link wrote. "Now with knowing all of the information, it's no so funny! I take the blame for all the commotion! I apologize #MuchLovvee."