600Breezy Responds To T.I. With A Gucci Mane Diss Song & Dubs Boosie Badazz 'King Of The South'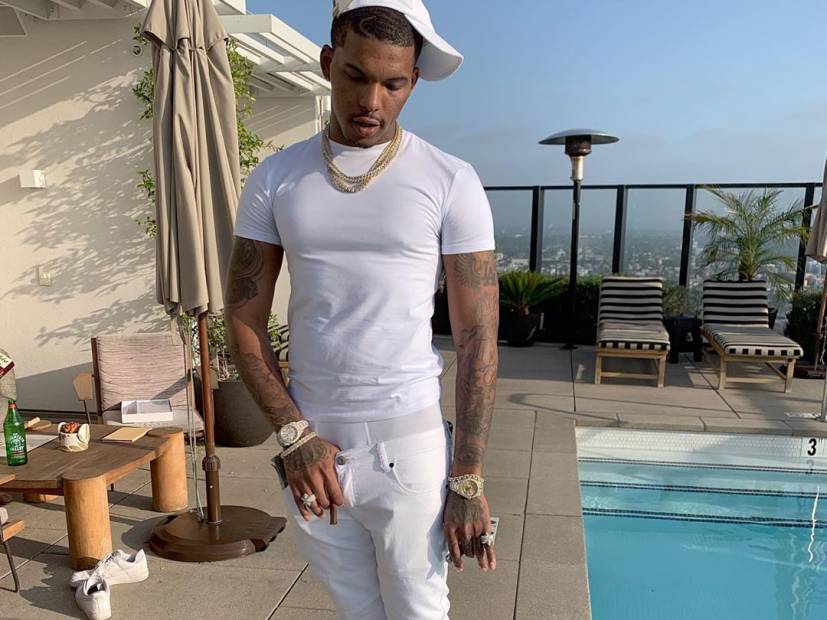 Despite T.I.'s insistence his post about keeping violence out of Atlanta was not directed at the fight that led to the death of King Von, his friend 600Breezy doesn't seem to be buying it.
In a post on his Instagram Story on Monday (November 9), the Chicago rapper shared a photo of himself with Gucci Mane's "What Kinda King? (I Smell Pussy)" playing – a diss track aimed at Tip that Gucci released in the mid 2000s. The lyrics he chose for the short clip were telling, as Gucci raps about shooting and killing his then-enemy.
"T.I. will you please tell TIP, I got a new 40 with a 30 round clip," Gucci raps. "When I see him and he move I'm a shot him off the rip/Tryna spark rap beef that's how people get killed/Gucci bigger than him, the fight not fair/We can start it over here, but we can end it over there."
He also took to his Instagram stories to reshare T.I.'s infamous Crime Stoppers commercial and lace the footage with side-eye emojis. He also proclaimed Boosie Badazz to be the "real" King of the South.
View this post on Instagram

#PressPlay: #600Breezy posted this to his Ig story ?
Just one day prior, Breezy shared a video attempting to defend Chicago gang culture and their high rate of gun violence. Seemingly contradictory to what he'd later go on to insinuate with the Gucci song, the rapper claimed that him and his affiliates try to just use their hands and have a clean fight, but they're forced to use guns because of their enemies.
"So I just want everybody to look at this shit and understand Chicago's point of view from the culture," he said. "My first time ever getting shot at was for me breaking a n-gga jaw. N-ggas coming to my school every day tryna kill me over fist fights. My homie just got took out his glow over a fist fight. Just see where we coming from! Like, see where we coming from. That's it, that's all I'm saying. Folks and them would have been blowing from the jump if that was what it was," he added. "Folks use hands! So that's all I'm saying."
In his response to the backlash for his original post, Tip called Von his ally and accused his followers of being "grossly mistaken" for thinking he was referring to the fight between him and Atlanta-based rapper Quando Rondo when he said to "Handle YOUR beefs in YOUR city."
"I don't speak on my allies," he wrote. "My last post had nothing to do with King Von. Y'all grossly mistaken, I have no motive or intention to do harm or malice to cats I'm cool wit. My family's heart goes out to them & I've expressed this to people in his life that matter most in this situation. That's all I'm concerned with."
50 Cent also called Tip out for the post, warning him people get killed for statements like that. Waka Flocka also chimed in to denounce Tip's post, but deactivated his Instagram shortly after calling him out.