6ix9ine Challenged To Boxing Match By Dubai DJ He Punched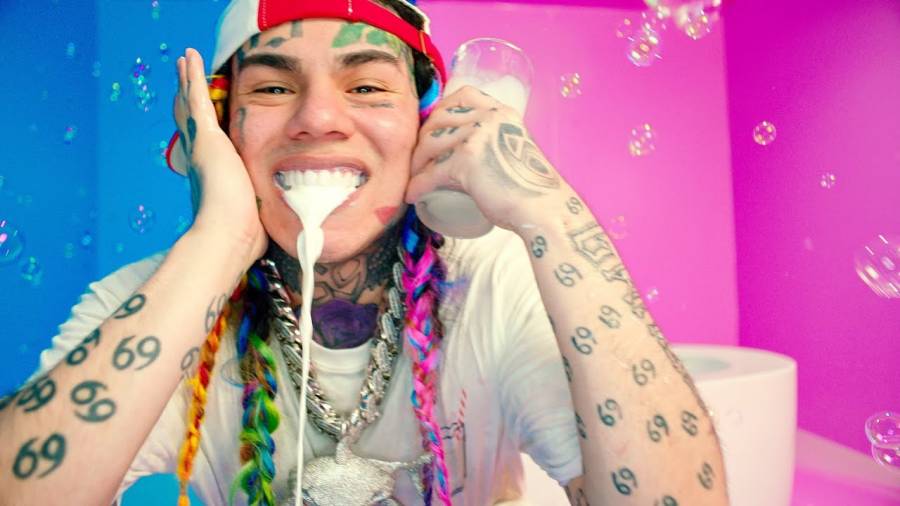 Dubai, UAE – 6ix9ine found himself embroiled in a nasty scuffle at a club in Dubai over the weekend — and now, the DJ he allegedly punched wants a boxing match.
Speaking to TMZ, the Dubai-based entertainer — who goes by Lucasdirty — gave his account of what led to the initial scuffle. "I was privately requested by the management of the club to play the artist's music," he explained. "That doesn't align with any of beliefs, principles, my morals.
"As a DJ, we should have the right to to play what we want to play and decline […]  This didn't align with my taste. I was greeted 10 minutes later in the DJ booth. You see the situation that happened."
But Lucasdirty came up with a popular proposal he thinks would dead any issues he and 6ix9ine have.
"Do you know what I think is a good idea how we can resolve this?" he said. "I live in Dubai. It's a beautiful city. We luckily enough, we have Floyd Mayweather and Deji fighting in November. They're coming to Dubai to put on a boxing exhibition. I would quite happily like to join that boxing exhibition as an undercard and if anything needs settling, maybe we could do something there. That would be fun, right?"

The altercation between 6ix9ine and Lucasdirty took place on Saturday (September 24) at the Soho Garden club in the Palm Jumeirah district in Dubai. A video of the incident shows several men attempting to pull 6ix9ine from the area directly in front of the booth, while he tries to fight back.
6ix9ine is ultimately ejected from the venue, after which he quickly took to social media to deny his chain was snatched or that he suffered any injuries. "Stop lying and spreading fake news!!!" he wrote on Instagram. "The DJ was talking shit on the mic and got handled. Stop fake news."
This isn't 6ix9ine's first time being involved in a public scrap. In April, 6ix9ine was leaving the Pilos Tacos Tequila Garden in Miami with his security detail when someone tried to sucker punch him in the head but missed.
"He scuffed my shoulder by my neck," 6ix9ine later told TMZ. "He also connected with the shoulder of my security guard. I didn't know this guy. There was no prior dispute."
The man who delivered the blow addressed the incident with the outlet soon after, saying: "It was definitely the right thing to do. Hopefully, that humbled him a little bit 'cause now he's trying to pass out money and all that, trying to make everybody in the streets and so on [to show] he has sympathy in his heart and all that. Nah, you not that type of person. You're doing this for looks. You can't be good and evil. Pick a side."