6ix9ine Declares 'The Demon Is Back' While Teasing New Music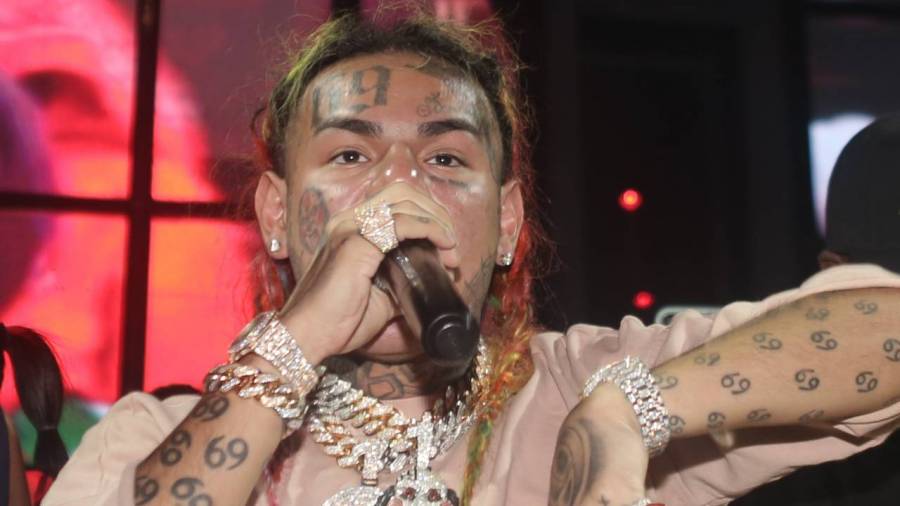 6ix9ine is back. The rainbow-haired rapper teased his return in an Instagram clip on Friday (April 8) featuring a trailer that essentially finds him being reborn as an even stronger parasite in a science lab.
"
I hope everybody enjoyed there 15 minutes," he captioned the post. "THE DEMON IS BACK APRIL 15TH. I'm THE BEAST they couldn't contain. The industry most hated animal. APRIL 15th the KING OF NEW YORK IS COMING BACK. I'm going back home."
View this post on Instagram
Tekashi's trolling ways on social media and musical output have been minimal over the past year, but that looks to change come April 15 with the release of his comeback single. The polarizing Brooklyn native took to Instagram to explain his hiatus on Friday as well.
"When I left and tooka break I diidn't say a word to NO ONE I didn't need to explain nothing I JUST DID IT I woke up and now I want to take over again NOW GET OUT OF MY WAY THE KING OF NEW YORK IS BACK," he proclaimed.
6ix9ine woke up today and said he's back!! 👀 pic.twitter.com/K2Upa4qw9Z

— TheShadeRoom (@TheShadeRoom) April 8, 2022
6ix9ine was released from prison four months early in April 2020. He then released his last album with Tattletales in September 2020. In more recent news, Complex obtained court documents where the 24-year-old's legal team argued he's "struggling to make ends meet" during testimony at a March hearing for his armed robbery civil case.
Look for 6ix9ine's next single to arrive on April 15.