6ix9ine Loses Bid To Trademark His Own Name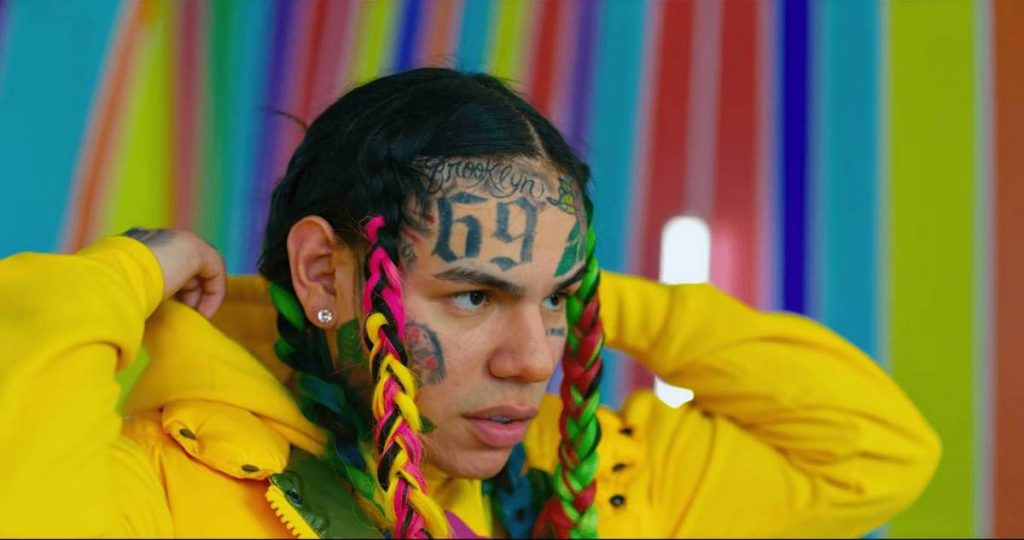 6ix9ine has reportedly lost a bid to trademark his own stage name while his attorney struggles to get in touch with him.
According to AllHipHop, the controversial rapper has been incommunicado for months even though he's in the middle of a legal battle over the name with an artist named Warren Hamilton.
Hamilton claims he's been using the stage name SIX9 since 2007 and filed a lawsuit against 6ix9ine in July. Due to 6ix9ine's failure to respond, he's lost the trademark.
As Hamilton's lawyer David Chase LanCarte explained: "On September 6, 2022, the TTAB issued a final order sustaining the opposition by Hamilton and refusing the registration of Hernandez's infringing 6IX9INE mark after Hernandez failed to file an amended answer in the Proceeding and file a response to the Plaintiff's motion for default in the Proceeding."
LanCarte spent weeks trying to reach an agreement with 6ix9ine's lawyer Robert Meloni, but their discussions were delayed after Meloni suffered a heart attack.
"On August 9, 2022, Defendant Hernandez's attorney, Robert Meloni, emailed me to explain that Mr. Meloni had a heart attack during the week of July 7, 2022 and 'had not quite gotten back into the swing of work,'" LanCarte wrote. "Mr. Meloni asked if Plaintiff would consider withdrawing Plaintiff's motion for entry of default."
Once LanCarte resumed communication with Meloni, he revealed he hadn't spoken to 6ix9ine in months. Meloni also admitted he was unsure of his client's whereabouts. LanCarte ultimately asked the court to let him serve Meloni, which Meloni welcomed.
"Nevertheless, Plaintiff has continued to try and locate Defendant Hernandez for the purposes of service," he explained. "Specifically, on September 9, 2022, I researched other legal actions and matters in which Defendant Hernandez has been named as a party defendant. From my research, I have learned that Defendant Hernandez has a history of being a hard individual to locate and serve in other legal actions brought against him."
However, judging from 6ix9ine's social media accounts, it appears he's currently in Russia. Upon arrival, he made sure to immediately troll WNBA player Brittney Griner, who's in a Russian prison for a drug violation. Taking to his Instagram account, he said, "You know we out here, shit is crazy. Fuck Brittney Griner."
Prior to Russia, the controversial rapper was spotted in Dubai when footage surfaced of him and his entourage involved in a brawl.
According to Hollywood Unlocked, sources report 6ix9ine approached an unnamed DJ at the Soho Garden club in the Palm Jumeirah district in Dubai, requesting to have his music played. The DJ allegedly refused and that's what triggered the altercation.