6ix9ine's Lawyer Slams 'Supervillain' Director For Calling Rapper A 'Horrible Human Being'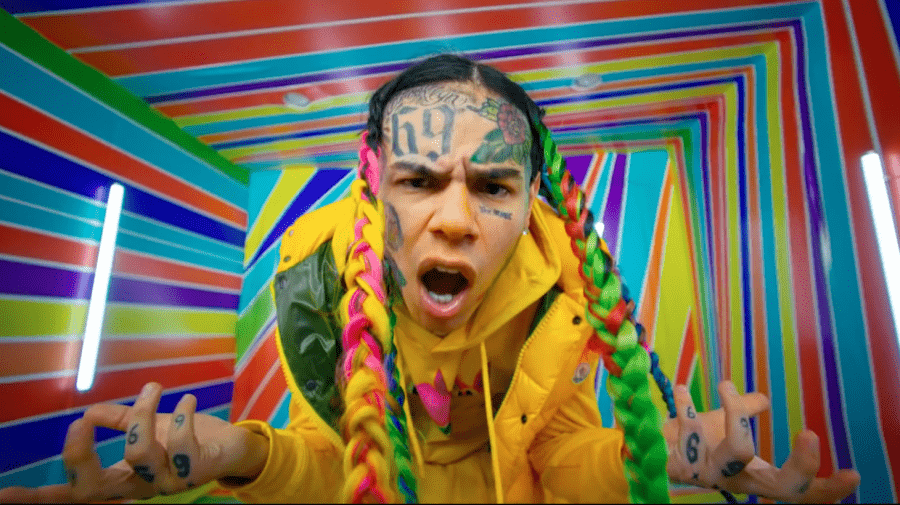 One of 6ix9ine's lawyers, Lance Lazzaro, is reportedly firing back at Supervillain director Karam Gill who called the controversial rapper a "horrible human being" in a recent interview with Page Six.
According to TMZ, Lazzaro thinks Gill should keep his mouth shut, especially since the man has never met 6ix9ine.
But Gill, who's been working on the 6ix9ine documentary for years, evidently didn't need to meet the Brooklyn native to draw a conclusion. Instead, he formed his opinion by studying his social media behavior.
"I think viewers will be shocked to realize how hyper calculated [he is]," Gill said. "Tekashi was someone who never did anything online on accident. Every click, word and action online was designed with care to spark a reaction. I never really wanted to explore Tekashi's story specifically, and actually was hesitant about the project at first because of how he has been such a toxic individual in our culture."
Lazzaro says otherwise and believes Gill should focus on all the positive things he's doing for "young people who were dying of cancer." He also claims anyone who meets and gets to know 6ix9ine recognizes he has a "great heart."
6ix9ine's reputation, however, is tainted by his November 2018 arrest on racketeering charges, which led him to strike a deal with the federal government. In exchange for his testimony against Nine Trey Gangsta Bloods members Aljermiah "Nuke" Mack and Anthony "Harv" Ellison, 6ix9ine received a significantly reduced sentence and was released from the Queens Detention Facility in April 2020 after serving roughly two years in prison. As part of his release conditions, he received five years federal probation.
Despite the fact he's under the watchful eye of the feds, the colorful personality continues to troll other rappers on social media and rap about nefarious activities in his music, something his attorney Dawn Florio promised he wouldn't do.
Over the weekend, he got into a heated confrontation with Meek Mill outside of Atlanta club. In video footage of the incident, which Meek himself recorded, 6ix9ine is screaming at the Dream Chasers founder with the added protection of several large security guards.
In several follow-up tweets, Meek claimed 6ix9ine was trying to bait him into doing something criminal.
"The headline should be: he waited outside a restaurant and popped up with the cops recording with his phone out!" he tweeted on Sunday (February 14). "He tried to line me up to go to jail!"
The headline should be: he waited outside a restaurant and popped up with the cops recording with his phone out! He tried to line me up to go to jail! https://t.co/gWAK3AEnbG

— Meek Mill (@MeekMill) February 14, 2021
Gill defended his decision to work on the Supervillain documentary, saying, "I have never met him nor spoken with him. The interview we have in the film is from unreleased post-prison tapes that our larger production team acquired. To me this project was an opportunity to capture this time in human history, a time where we have seen pop culture figures, and even presidents, shape their own realities and manipulate us all through digital media."
The three-part Supervillain: The Making of Tekashi 6ix9ine debuts February 21 on SHOWTIME. Its executive producers include Imagine Entertainment's Brian Grazer, Rolling Stone's Gus Wenner and Jonathan Chinn and Simon Chinn of Lightbox.