A Boogie Wit Da Hoodie Announces Money Bag Birthday Do-Over After Wild Arrest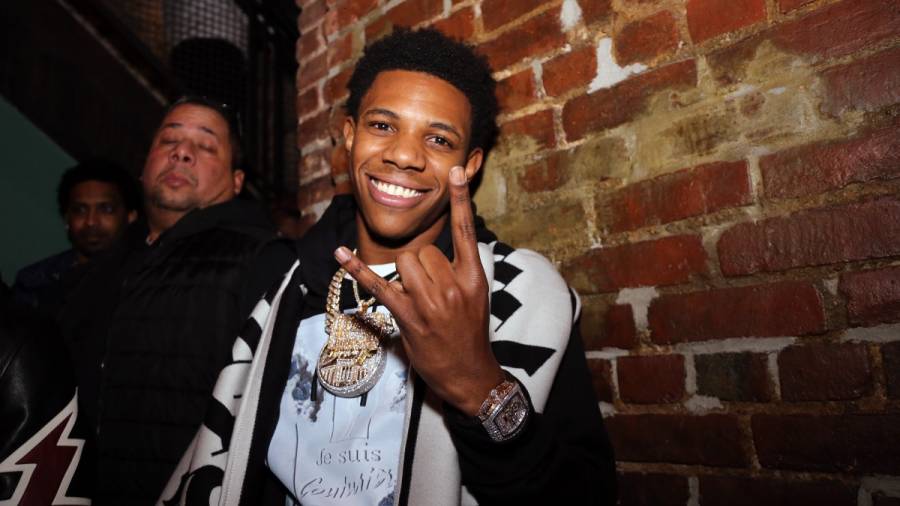 A Boogie With Da Hoodie won't let his recent arrest on Monday (December 7) ruin his 25th birthday. The Bronx rapper took to his Instagram stories to let his fans know how he's bringing back the special day thanks to his girlfriend Ella Bandz.
On Friday (December 7), the Artist 2.0 rapper took to his Instagram stories to show fans the gift Bandz had waiting for him. Inside a blue and white Dior drawstring bag was a card, something wrapped in tissue paper and a nice stack of $100 bills.
"Starting my bday over positive energy," A Boogie wrote in the story. "@slaybella_ I love you like crazy."
View this post on Instagram
The 25-year-old has been with Bandz, who founded the eyelash company Slay By Ella, since 2017. The couple welcomed their second child, Artist Jr., in June.
The Dior gift couldn't come at a better time since the Atlantic records rapper had cuffs thrown on him a day after he was celebrating his birthday at RAIN nightclub in Teaneck, New Jersey. On that night, A Boogie accidentally backed into another man's car, and as he was about to exchange insurance information, gunshots rang out.
Detectives completed a search warrant in the rapper's home and took four weapons along with high-capacity magazines, marijuana, hashish oil, edibles and more. After finding more drugs at the house of A Boogie's manager Samblou Camara, police arrested him and his security guard, Quashaun Hagler.
The Bronx-bred rapper's charges include one count of unlawful possession of a handgun and one count of possession of marijuana. He was released under his recognizance and is awaiting his court date.