A$AP Ferg Blames Jealousy For A$AP Mob Fallout On 'Big A$AP'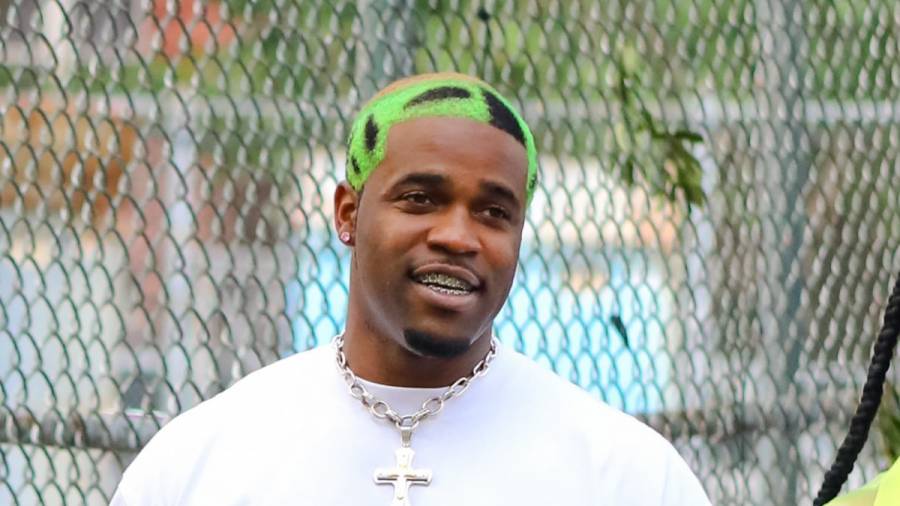 There's some confusion around whether A$AP Ferg is still part of A$AP Mob, after he was reportedly kicked out of the group in August. On his new song "Big A$AP," the Harlem rapper addresses the claims and points to people being jealous of his success as the reason why there's an issue.
"Some of my n-ggas got jealous, they see their man rose/New Year's Eve, Hov's kitchen with the Van Gogh's," he raps in the first verse.
In the second verse, he continues to challenge the collective by claiming he is/was the leader of the crew.
"On the level where everything is a trap now/The propaganda bring you up to bring you back down/How you go and kick the leader of A$AP out/I keep my foot on these n-ggas' neck 'til they pass out."
"Big A$AP" featuring Monica was added to Ferg's Floor Seats II project on Friday (October 2), extending the tracklist to 11 songs.
The track is produced by Eric Hudson and Danny Ezra Murdock, and samples Keni Burke's 1982 song "Risin' to the Top." The classic record has been sampled by countless Hip Hop artists over the years, including Nas, The Notorious B.I.G., Madlib, Pete Rock & CL Smooth, Doug E. Fresh, LL Cool J and others.
During a recent Hot 97 interview, Ferg announced the song and revealed he would be touching on the A$AP Mob situation.
"Them tweets was really real," he said. "It was something super petty. But, to make a long story short, I address it in a song called 'Big A$AP' that I'm adding onto the project in a week. You're gonna get all the answers you want out of that song."
Despite their problems, Ferg said he won't be changing his name.
In August, A$AP Illz claimed Ferg was no longer part of the group and criticized his recent music.
"Y'all rather have a n-gga who's not even half way on my level around just cause he a Yes man and do Whatever you want at the snap of your fingers sit goofy," he said. "Ferg aint ASAP NO MORE. sorry guys. that n-gga burnt out, songs dumb trash. mr anthem can't get right."
A$AP Bari also supported his message, saying, "He said what he said. @asvpxillz started ASAP IF It Wasn't Him It Wouldn't Have Been No ASAP Mob So."
A$AP Illz & A$AP Bari are saying that Ferg is no longer part of A$AP. pic.twitter.com/HfeIGwfADe

— Squirt Reynolds 💸 ➐ (@SquirtReynoldss) September 1, 2020
Despite the two A$AP Mob members turning their backs on Ferg, A$AP Nast denied their comments calling the whole thing fake news.
"THE TRAP LORD WAS NOT AND WILL NOT BE KICKED OUT OF A$AP FALSE NEWS EVERYBODY GO HOME NOW #ASAPFOREVER," he said. "DISPUTES HAPPEN IN FAMILYS ALL OVER THE WORLD EVERYDAY B! ITS EXTREMELY EMBARRASSING AND UNNECESSARY FOR IT TO HAPPEN THE WAY IT DID BUT IT DID AND THIS WILL BE TAKEN CARE OF THE RIGHT WAY GOODNIGHT YALL."