A$AP Rocky Accidentally Shares & Then Deletes 'Grim Freestyle' On Instagram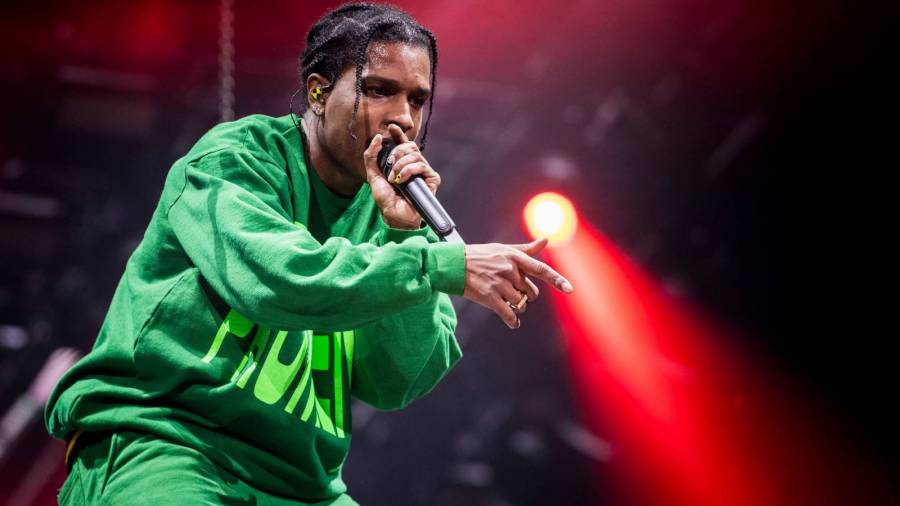 A$AP Rocky's last full-length LP, Testing, came in 2018, and the next piece of music fans got was the "Babushka Boi" single in the summer of the following year. Understandably so, fans are bursting at the seams waiting patiently for anything new from Lord Flacko, and he may have accidentally made their wish come true.
On Monday (December 21), Rocky uploaded a clip to his Instagram of a snippet of a song titled "Grim Freestyle" but quickly took it down. The deleted post came with a video that had a one-minute snippet of the song included.
"GRIM FREESTYLE SNIPPIT X MARINE SERRE," Flacko wrote in the caption.
The song seems to be apart of a new campaign that Rocky has signed off on. AWGE, the A$AP Mob leader's creative company, recently collaborated with French fashion designer Marine Serre for an exclusive brand new collection. The Harlem rapper will be a lead for the campaign that includes various items of clothing including pants, a bubble jacket, a long-sleeved shirt and more.
"We are excited to introduce our latest creative project with AWGE," Serre wrote on her Instagram page. "Common interests, genuine conversations, and a strong sense of community have led to the creation of a limited capsule collection composed of versatile silhouettes for day-night life. Each piece is rare and unique, realized through adopting our regenerating practices."
View this post on Instagram
Fans have reason to believe that Rocky is inching closer and closer to a music comeback. Earlier this month another new song by him was reportedly heard in the new Cyberpunk 2077 video game. The untitled song can be found on The Dirge radio station within the game and a Reddit user was quick to capture the footage.
Rocky can be heard on the track addressing several things like his wealth, status in the game and most importantly his issues with colorism and bouts with self-hatred.
"Man, when I was younger, I wished that I was light-skinned/now wouldn't trade the world for my skin," Rocky spits on the track. "I surpassed what you could do inside your lifespan/so just give me a little credit like a white man."
Rocky's Cyberpunk 2077 song in-game AUDIO on The Dirge radio station. from asaprocky