After Receiving Zero Traction With Dr. Dre & Nas, Juicy J Now Wants Verzuz Smoke With Pharrell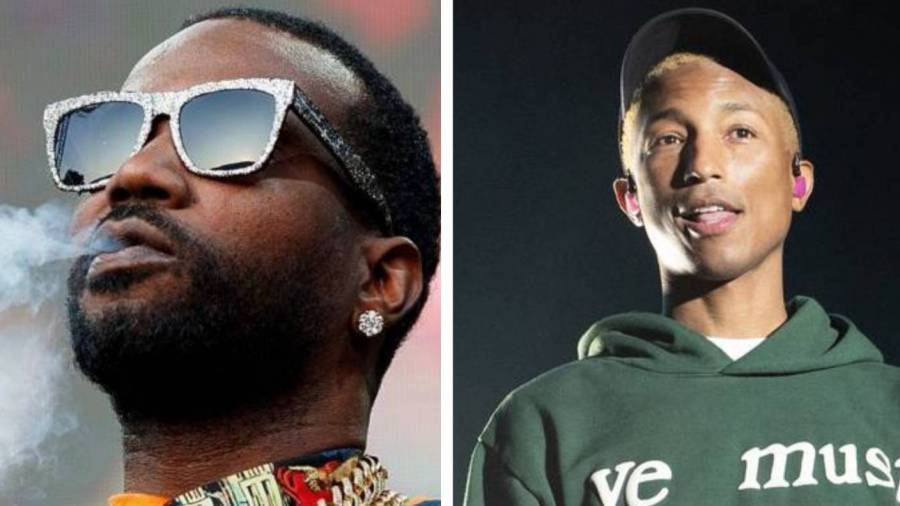 Houston, TX – Juicy J is still eager to get in the Verzuz ring despite not having a challenger on the books.
In preparation for the release of his upcoming album The Hustle Continues, the Three 6 Mafia legend checked in with Houston's 97.9 The Box and made a case for kicking up dust on planet Neptune by requesting Pharrell Williams in a battle for the entire world to witness. The platinum producer was unsuccessful in trolling his way into facing both Dr. Dre and Nas in the highly-viewed virtual event but the third time could be the charm.
"I got such a long [catalog] … I could easily kill somebody in a Verzuz battle," the trap music sound pioneer lamented. "I could pull up that old Three 6 … and pull up my new catalog and smash you with my middle catalog. I mean there's three decades of music and yeah, I would have to think it over. I think you can you can only play 20 records — I got so many hits!"
Some of the Juiceman's more well-known records speak highly to his crossover appeal in the music industry. In 2013 alone, he was recruited for some major placements via Mike WiLL Made-It and Miley Cyrus' single "23" and Katy Perry's single "Dark Horse," with the latter eventually securing a rare Diamond certification from the Recording Industry Association of America (RIAA).
With such confidence in his backlog, he immediately called out his ageless competitor hopeful.
"You know, I'ma tell you something … a match-up between me and Pharrell," he suggested following his analysis of his own legacy. "Because he's an artist I'm an artist and he's a producer and I'm a producer. He can pull up some shit he produced and I can pull up some some shit I produced [that will surprise everyone]."
While Juicy's career spans over 30 years, Pharrell also has several decades under his belt, having produced hits for Diddy, N.O.R.E. and Prince several years before his name rang out in the Hip Hop world. He too would bring a massive single to the Verzuz arena, with his 2013 single "Happy" being the recipient of an 11x platinum certification from the RIAA.
Watch Juicy's case for a Pharrell Verzuz above. The Hustle Continues features guest appearances from NLE Choppa, Conway The Machine, A$AP Rocky, Ty Dolla $ign and many more and drops on Friday (November 27).
View this post on Instagram