Akademiks Exposes Doja Cat's DMs Calling Him A 'Low-Life Piece Of Shit'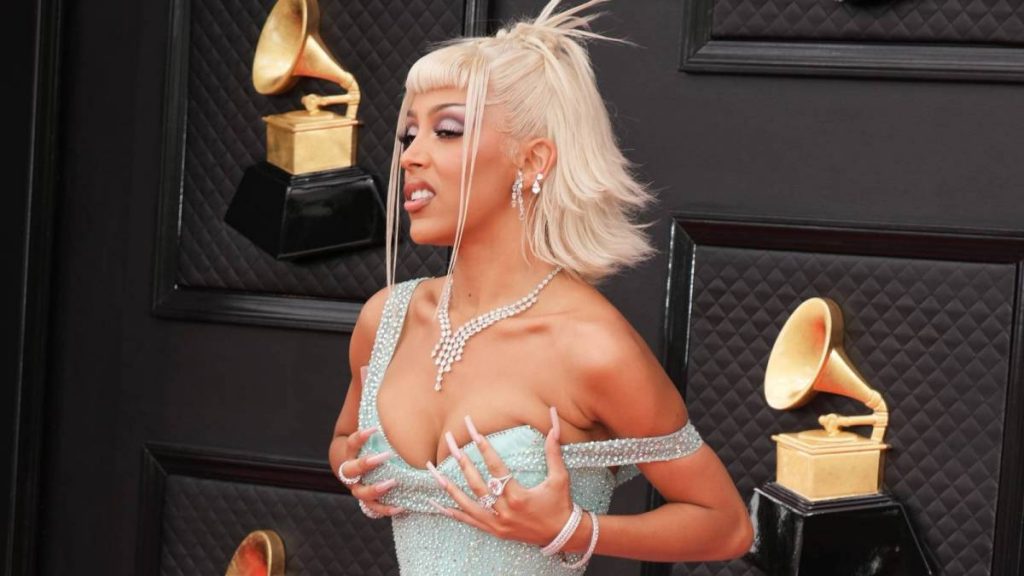 Akademiks often finds himself at the center of controversy due to his outspoken opinions and large social media following.
After Doja Cat was outed for perusing racist chat rooms and once writing a song called "Dindu Nuffiin" —  a "pejorative term used to mock blacks that commit crimes, and the excuses that's made for them" —  in 2020, the media personality covered it like any other outlet. But behind the scenes, Akademiks was on the receiving end of Doja Cat's frustrations.
During a recent episode of Off The Record, Akademiks pulled up some old DMs from Doja Cat and read them aloud.
"This is why I don't like you, man," she began. Then Akademiks played a recording of her saying, "The problem is you exploit people. You exploit people's depression. You exploit people's mistakes. And you try to bring attention to things that don't need attention. And it makes you a sick person."
View this post on Instagram
Akademiks also revealed Doja Cat's first message to him was "nobody likes you." He replied, "That's cool. I don't like anyone either." He continued, "She's like, 'You're a low-life piece of shit. I really don't like you at all. It's easy for someone like you to say with no feelings.'"
Despite the internet's attempt to "cancel" Doja Cat back then, her popularity has only grown. In April, the pop singer/rapper won her first Grammy Award in the Best Pop Duo/Group Performance category for the song "Kiss Me More" featuring SZA.
While giving her acceptance speech alongside her Top Dawg Entertainment collaborator, she made crass remark about "pissing." Apparently, she thought she had enough time to use the bathroom before her category was called, which was proven false. Rushing back to the stage, she remarked, "I have never taken such a fast piss in my whole life."
Turning to SZA, who'd just hobbled onto the stage with the aid of crutches and Lady Gaga, she continued, "SZA, you are everything to me. … You are the epitome of talent. You're a lyricist. You're everything … I like to downplay shit, but this? It's a big deal. Thank you, everybody."
As for the aforementioned controversy, Doja Cat ultimately issued an apology to anyone she might've offended, writing on Instagram, "I've used public chat rooms to socialize since I was a child. I shouldn't have been on some of those chat room sites, but I personally have never been involved in any racist conversations. I'm sorry to everyone that I offended.
"I'm a Black woman. Half of my family is black from South Africa and I'm very proud of where I come from. As for the old song that's resurfaced, it was in no way tied to anything outside of my own personal experience. It was written in response to people who often used that term to hurt me. I made an attempt to flip its meaning, but recognize that it was a bad decision to use in my music."