Alabama Rapper HoneyKomb Brazy Shares Story Of Sharing Jail Cell With His Dad For 6 Months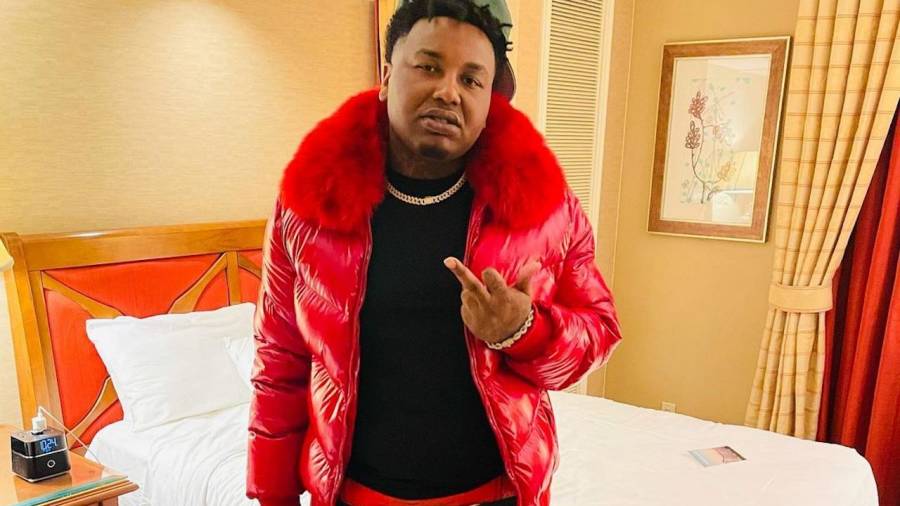 HoneyKomb Brazy has seen plenty in his short time in Hip Hop. The Alabama native revealed on Instagram on November 21 an old jailhouse photo between him and another man, who Brazy revealed to be his father.
"I think I seen da devil they took me threw hell," he wrote. "You know me n my daddy slept in da same cell."
View this post on Instagram
The story was referenced in Brazy's "D.A Truthe 'Gucci Flow'" track. In an interview with SayCheeseTV, the Alabama rapper further explained how he and his father spent time together behind bars for six months.
"They just put me in the cell with him," he told the outlet. "When I got out of lockup, I was in St. Claire but I kept getting into shit over there so they ended up kicking me out. So they sent me to gotdamn West Jefferson in lockup. When I got out of lockup, they put me right in a cell with my daddy."
He continued, "They ain't know it was my daddy cause we got the same first name we ain't got the same last name. So I went in that hoe with him, we bangin'. Pops a real nigga. We ain't doin' nothin' but gettin' high, sippin' drank, talkin' on the phone, kickin' off … that's it. We would have real conversations. I got money on my head, that was when I had the murder, that was when I was about to get out for it. I had to do two years, so I'm finna get out on that right there.
"He telling me, 'You know when you get out there, you gotta walk lightly. You know niggas gotdamn tryna get you out the way now. I ain't tryna get that phone call nigga, for real. Can't let 'em do me like that when I'm doin' life.' I told him, 'I got ya pop.' I get out that first week and niggas hit me eight times. I was in a coma but I shook that shit."
Days before Thanksgiving, HoneyKomb was involved in a shootout captured on surveillance video. The rapper can be seen in a white tank top walking towards a white Ford sedan as a gray SUV pulls up near him and others and opens fire. HoneyKomb pulls out his gun and fires in retaliation as others nearby pull out their guns and open fire. No one was hurt.