Alleged Dr. Dre 'Detox' Track 'Get It' Leaks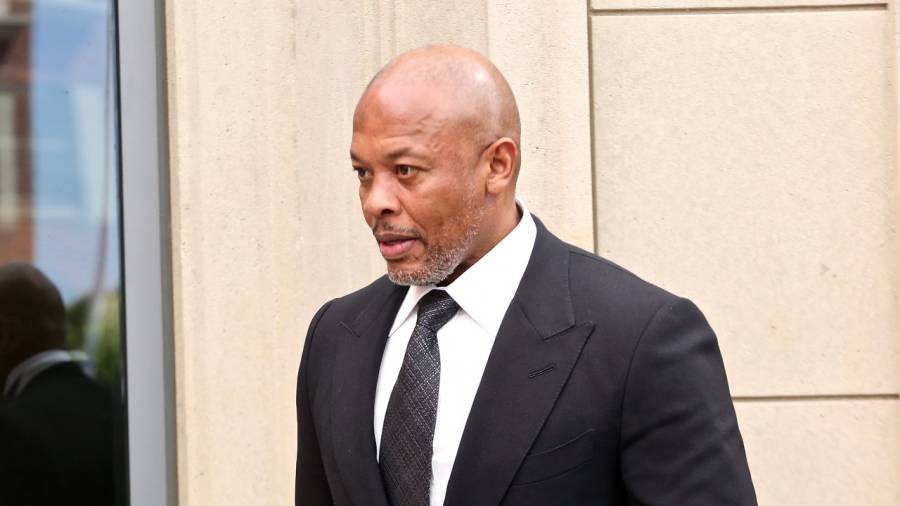 A new Detox-era Dr. Dre track has surfaced online.
On Monday (November 16), journalist Chad Kiser premiered the full version of "Get It" on his website, which had previously leaked online as a snippet in 2018. Over the beat 50 Cent freestyled on for his 2009 throwaway record "50 For President," Dre raps to his haters and gives them a word of advice.
"I'ma fuck that n-gga bitch, I'ma get me a chain/I'ma rap and blow the roof off this hip-hop game," he spits. "I'ma slang a couple beats, get rich like you/Dre ain't the only n-gga with tracks, I got heat, too/The shit might happen if you fuckin' work as much as you talk/Get some money and you blow it because you tryin' to floss!"
In an interview with VladTV back in August, Akon discussed his contributions to the shelved project and expressed his desire for it to see the light of day, despite Dre's objections.
"I don't think [Dre] understands his power sometimes," he said. "I don't think that — I think he's gonna win no matter what because he's Dre! Just drop that bitch! Like he got bangers though. I know for a fact I did a couple of bangers that the world probably will never hear. But man, from what I did hear when we were working together and I was submitting records for 'em, man, they got so much heat. But he's just a perfectionist — too perfect."
In the 2017 HBO documentary The Defiant Ones, Dre explained it was his lack of connection to the project that ultimately caused him to scrap it.
"I never had any connection with [Detox], it didn't work," he said. "I'm never gonna do that again."
Listen to the track over on ChadKiser.com.