Ann Marie's Alleged Shooting Victim Officially Identified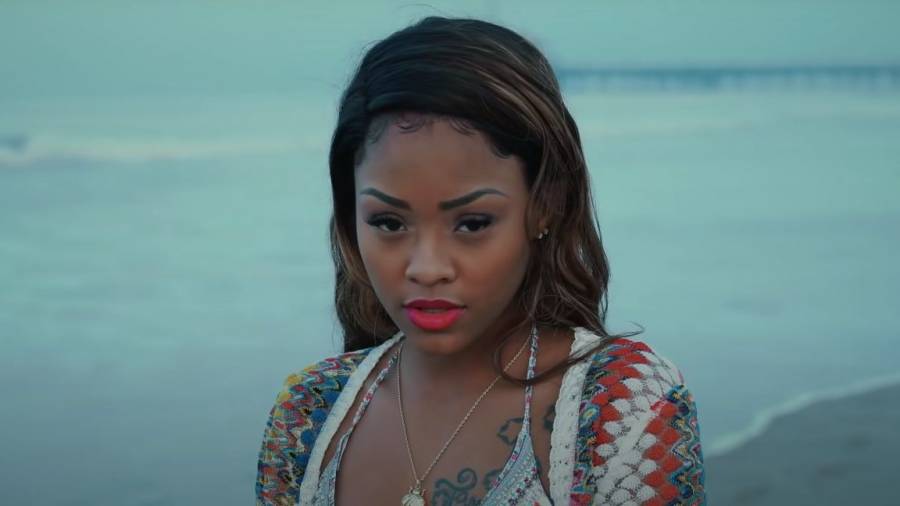 Atlanta, GA – Burgeoning R&B singer Ann Marie was arrested in Fulton County, Georgia on Tuesday (December 1) for aggravated assault with a deadly weapon after she allegedly shot a man in the head. Early reports identified the victim as a 24-year-old male but didn't release a name — until now.
According to police records obtained by The Atlanta Journal Constitution, Ann Marie's alleged shooting victim is her childhood friend Sandillo Wright who was visiting her from Chicago.
On the day of the shooting, police arrived at Atlanta's Buckhead Hotel and discovered a pool of blood in the entrance of room 614. Inside, they discovered male shooting victim laying on the floor at the foot of the bed. When asked to identify himself, he said his name was Jonathan Wright. Officers said he was "conscious" but having difficulty staying awake due to the immense loss of blood.
View this post on Instagram
Ann Marie reportedly denied pulling the trigger, telling authorities multiple times the gun fell off the table, discharged and struck Wright in the forehead. Although she was hysterical and crying, police claim she didn't shed a single visible tear. Despite Ann Marie's claim it was an accident, police discovered not one but two shell casings at the scene.
"A projectile was also found by the bathroom door on the carpet and one in the bathroom tub," the report indicated. "There was one bullet hole in the door jam, and also one in the cabinet top right corner in the bathroom."
Wright was taken to Grady Hospital "conscious and breathing," but his condition is unknown.
On Wednesday (December 2), Ann Marie was booked into Fulton County Jail where she remains. The Chicago native is currently signed to Interscope Records and is widely known for the song "Secret," which received over 80 million YouTube views and peaked at No. 22 on Billboard Hot R&B Songs chart last year.