Ann Marie's Frantic 911 Call To Police Following Hotel Shooting Released To The Public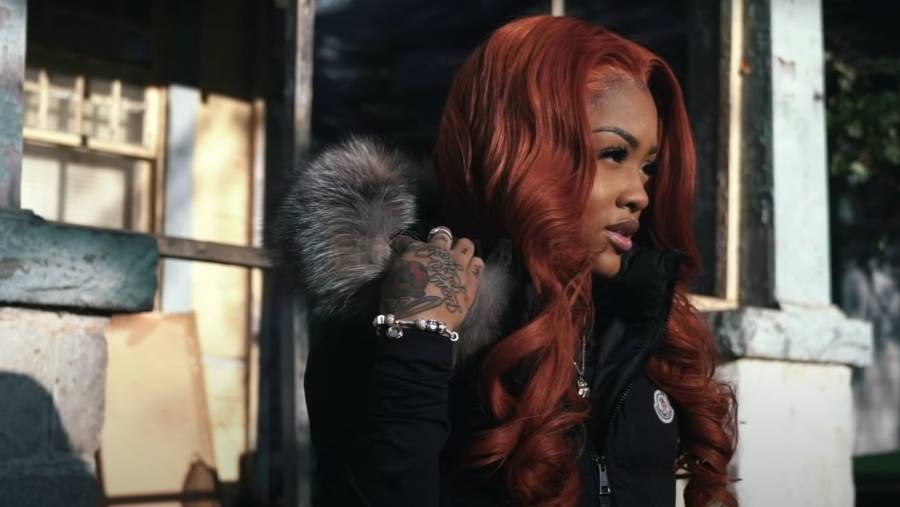 Atlanta, GA – Rising R&B singer Ann Marie has been making headlines lately — but not for the right reasons. On Tuesday (December 1), the Chicago native was arrested for aggravated assault with a deadly weapon for allegedly shooting her friend Sandillo Wright in the head at Atlanta's Buckhead Hotel.
Although Ann Marie told investigators the gun fell off the table, discharged and accidentally struck the victim in forehead, her story has raised suspicion. According to the Atlanta Journal Constitution, she was crying at the scene but police didn't see a single visible tear.
On Tuesday (December 8), TMZ released the frantic 911 call Ann Marie made shortly after the shooting. In the audio, she's completely hysterical as she tells the dispatcher it was an accident, implying the gun went off while she was reaching for a towel. She's also heard telling Wright "I love you, baby."

Upon investigation, police discovered two shell casings inside the hotel room. The police report explain, "A projectile was also found by the bathroom door on the carpet and one in the bathroom tub," the report indicated. "There was one bullet hole in the door jam, and also one in the cabinet top right corner in the bathroom."
Wright was taken to Grady Hospital "conscious and breathing," but his condition is currently unknown. Meanwhile, Ann Marie was booked into Fulton County Jail where she remains.