Ashanti Blames Irv Gotti's 'Attacks' For Murder Inc. Documentary Absence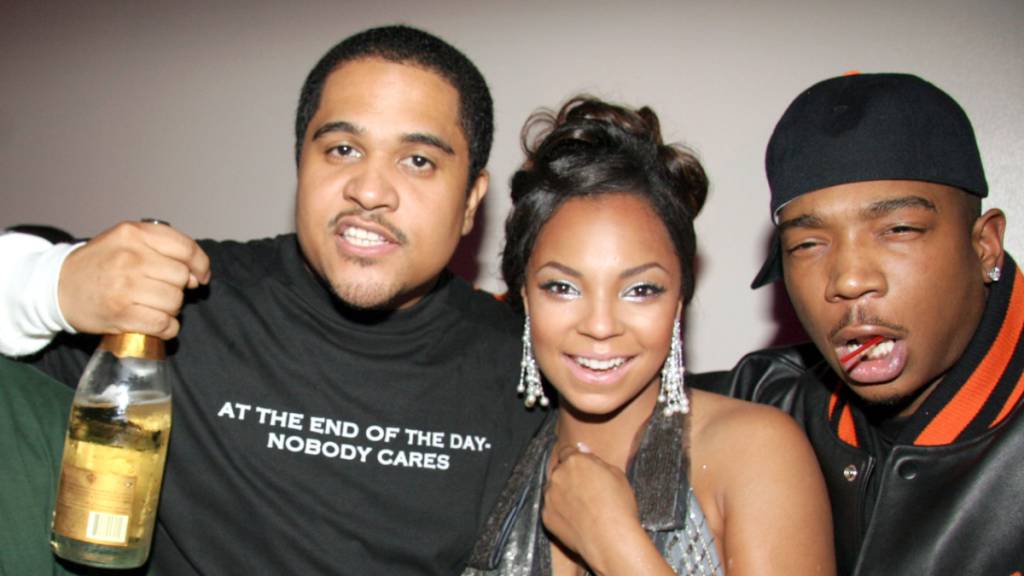 Ashanti has finally addressed her absence from the BET Murder Inc. documentary, pushing back on Irv Gotti's reasoning for her not being involved.
During her appearance on Ebro in the Morning on Hot97, the former first lady of Murder Inc. revealed why she didn't appear in the documentary that tells the story of the legendary label. According to Ashanti, Irv's attacks were too much, and she needed to defend herself.
"I think that once someone goes after you and attacks you and intentionally tries to consistently try to hurt you at some point, you have to protect yourself," Ashanti said. "I just felt like I don't want to put myself in that space and in that energy because it was just really, really negative. I think it's a combination of being bitter because of the business and how things happened in his mind.
"After awhile, you assume that a grown man kind of understands what it is and moves on, but I just feel like he's not in or he wasn't in a good space, and it's unfortunate because I feel like Murder Inc. deserved an amazing story, an amazing platform for everybody to be apart of."
Ebro asked Ashanti if it was possible for her to have a conversation with Gotti to mend their fractured relationship, but she explained that's the furthest thing on her mind at the moment.
"I have no idea, nah that ship has sailed," she said. "If ever someone wants to apologize or feels like they want to apologize or that they should, I'm open to receiving. As far as anything after that [no]."
Ashanti blames Irv Gotti's "attacks" for Murder Inc. documentary absence https://t.co/FoC4kxW3kg

Via: @EBROINTHEAM pic.twitter.com/L3lTFLcueJ

— HipHopDX (@HipHopDX) October 26, 2022
This whole ordeal started when Gotti brought up the rumors of his fling with Ashanti and claimed it actually happened with salacious comments on his Drink Champs episode in August.
He continued to drag Ashanti in the BET documentary claiming she was a traitor for not standing by his side when the government and FBI were running an investigation on him and the label.
In a candid interview with Angie Martinez on her IRL podcast on Wednesday (October 26), Ashanti went deeper into her relationship with Gotti, claiming it wasn't what he thought it was.
"Let's clear this up," she said around the 34-minute mark. "We're not gonna say relationship. We dealt with each other, but was Irv my boyfriend? Was I his girlfriend? Never … Irv had several girlfriends, so I'm a little confused by the label and the description."
She continued: "I think that Irv definitely has his side and his version. You know, like, you may think that it's something and the other person knows that it's not, and you manifest this thing into something big and it's really not that. And then when that person finally realizes that it's not that, it turns them into a completely different person.
"Irv has flat-out lied about a lot of things. And the crazy thing is, when we were in a good space, a positive space — pillow talk is a dangerous thing, and there are so many things that I know. I don't have the desire to expose certain things. I'm happy, I'm in a different space … I don't play in the mud."