Azealia Banks Announces Engagement To Artist Once Exposed For Lying About CIA Involvement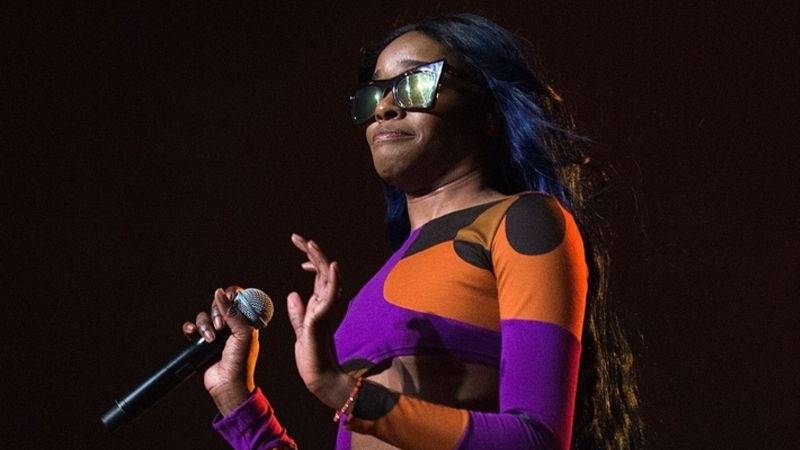 Azealia Banks typically makes headlines for all the wrong reasons — and certainly not for her music. But this time, the controversial rapper had some good news to share with her loyal Instagram followers. On Sunday (February 22), Banks announced she's engaged with a photo of her gold, menorah-baring ring.
"I just got engaged kunts," she captioned the post. "I'm crying…. I'm Jewish now. MAZEL TOV BITCHES! WE IN HERE…. YERRRRRRR." She wrote across the photo, "I said yes!!! @ryder_ripps and I are engaged!!!" As noted in the post, her fiancé is none other than controversial artist Ryder Ripps, who once lied about being involved in the Central Intelligence Agency's (CIA) digital rebrand.
View this post on Instagram
According to a January 2021 article by GQ, Ripps has designed legitimate websites for Ryan Trecartin and Soylent in the past but often pulls cyberpranks. In the case of the CIA's new logo, it appears Ripps was up to his old tricks, claiming he was the graphic designer behind it. Even GQ fell for it and sent Ripps a direct message on Twitter, inquiring about his latest "work." But as they conversed, red flags were popping up left and right.
Ripps told them he couldn't talk about it because the CIA is "secretive or whatever ya know and it would "prob be dope not to talk bout it." When asked if he had signed an NDA, he said he never worked with the CIA directly and instead, delivered his work "via robots and carrier pigeons."
A CIA spokesperson soon confirmed, "As CIA's new website states, we're looking for people from all backgrounds and walks of life to work at CIA, but this individual had absolutely nothing to do with our website redesign."
Once the jig was up, Riggs offered a more detailed explantation for his actions, claiming it was all in the name of art.
"Social online platforms are games that are played within the attention economy — authorship and sincerity are murky as is," Riggs wrote. "Before I put it in my portfolio, people on Twitter were already asserting that I had made the CIA's rebranding, why not take their fantasy further and say I made it?
"It fits into the subject matter and type of art I'm interested in — objective vs emotional thinking in the age of fake news, sensationalism, audiences creating their own internalized narratives (like how we would rather spend hours creating conspiracy theories by stringing tweets together than watch a real scripted movie while they effectively stimulate the mind the same way and both are fake). I don't understand why people who hate the CIA are upset about the branding anyways, it's absolutely terrible, would they rather it be good? lol."
With that behind him, Riggs and Banks can focus on wedding planning. Judging by his Instagram page, he's looking forward to tying the knot. Check out his posts below.
View this post on Instagram
View this post on Instagram