Azealia Banks Has An Excuse For Her Cat-Cooking Instagram Stunt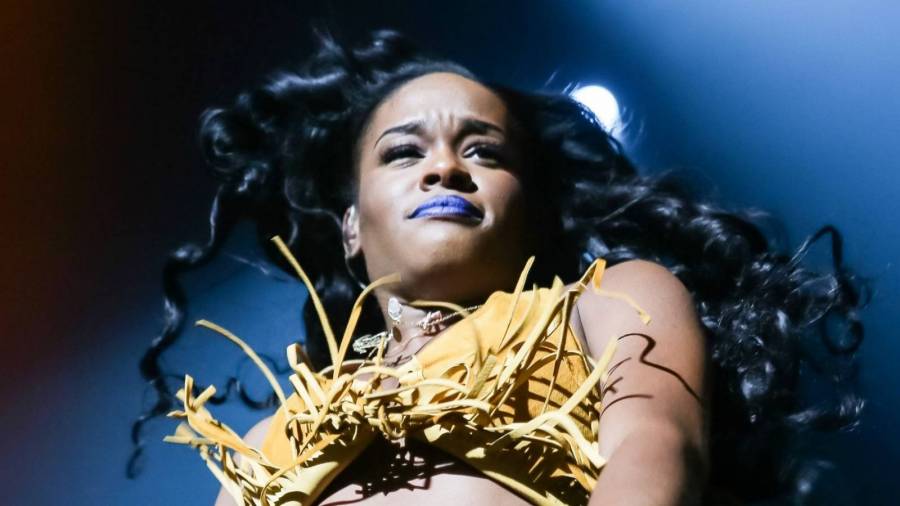 Azealia Banks shocked and horrified social media earlier this week when she posted an Instagram video of herself digging up her dead cat and cooking it. But according to the inflammatory rapper, there's a perfectly reasonable explanation for that – she's exploring the world of taxidermy.
On Wednesday (January 13), the Harlem native shared a series of posts to her Instagram Stories and accused people of being racist for assuming she'd eat the cat.
"Why do you think i would eat a dead cat when I can barely eat a dead cow," she wrote. "It's called taxidermy…. Plenty of hunters with preserved deer heads hanging off their wall. Darlings….. You guys are being racist and this is very un-black lives matter of you all. The cat's head is soaking in peroxide to fully clean him, then I'm taking him to a jewelry shop to have it gilded."
Banks continued praising her cat Lucifer, calling him an "icon" and then dove into Catholic rituals.
"He deserves to be preserved," she added. "You girls are not tough like me. Catholics ritualistically consume the body and blood of Christ at mass. Either the communion is bunk because it replaces true flesh and blood with bread and wine OR Catholics are all essentially vampires and cannibals."
She wrote in another Instagram Story spree, "Rabbi's suck the blood off of a newborns circumcised penis. I really don't want to hear shit about preserving a cat skull. You may, indeed, kiss my witchy ass. Christianity literally has human sacrifice as the central piece of its doctrine … Please shut yall cannibal vampire asses TF up lol and go buy the pastor a new Mercedes."
Banks posted the initial clip on Tuesday (January 12), which shows her digging up the cat, placing it in a boiling pot of water and stirring it until its skull is visible. She captioned the post, "Lucifer 2009-2020. My Dear Kitty. Thank you for everything. A legend. An icon. Forever a serval serve."
Revisit the video below.
Somebody call the police. Azealia Banks dug up her dead cat, cooked it, & made soup 🤮 she going to HELL HELL pic.twitter.com/5INP06cu2w

— Bae (@Prettyasstrini) January 12, 2021