B.o.B. Got Morgan Freeman To Record His Album Intro While Filming 'The Dark Night Rises'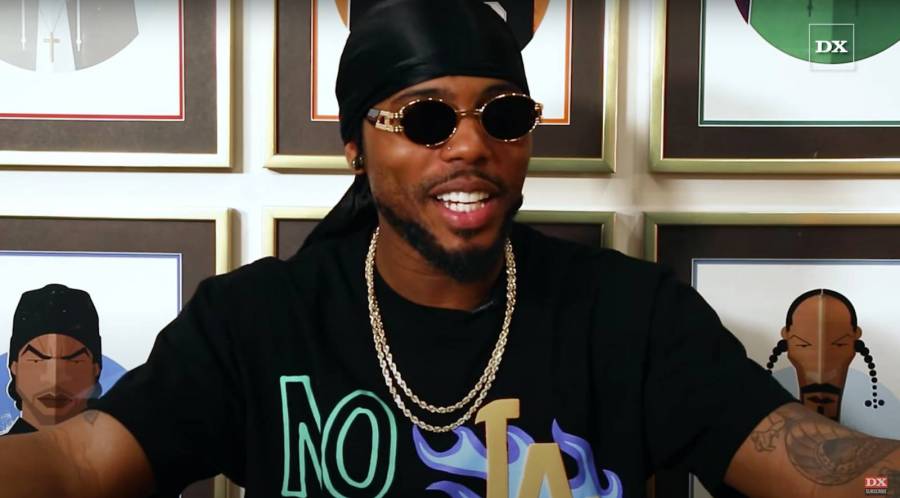 Los Angeles, CA – Though he is currently riding the wave of his recent Somnia album, veteran MC B.o.B still revels in the lore of his previous projects — namely his 2012 Strange Clouds album.
In his recent video interview with HipHopDX Bobby Ray remarked on the intro of the project, featuring Morgan Freeman, by equating the experience to collaborating with Outkast legend Andre 3000.
"Yo, let me just say this," he started off.
"Getting the intro from Morgan Freeman is like getting a verse from Three Stacks. Yo, and he was filming Batman at the time. I was like, 'Ain't no way-' Do you understand? Bro… Shit is insane… phenomenal, bro."
The "After Hourzzz" rapper says that he was initially instructed to, "just write something" with no true concept of what to submit or how it would turn out. Rightfully so, B.o.B maintains he always had faith in the potency of the Academy Award-winning actor's vocals.
"Just one day I got a [E-mail] 'Just write something.' So me and my former group member from Clinic got together and wrote some dialogue. I feel like we wrote way too many words, but still… It's just Morgan Freeman, so it don't matter. He could say, 'Roses are red/Violets are blue," whatever the fuck. But yeah, man, that was that moment, bro."
Freeman has proven himself to be the album intro GOAT on multiple occasions, with his recent appearance on 21 Savage and Metro Boomin's Savage Mode 2 reaffirming his narration skills.
Catch the full video clip interview above and revisit B.o.B's Strange Clouds album featuring Freeman's "Bombs Away" intro below.