Beats By The Pound On Leaving Master P & No Limit: 'We Sold More Than Him After We Left Than He Did Without Us'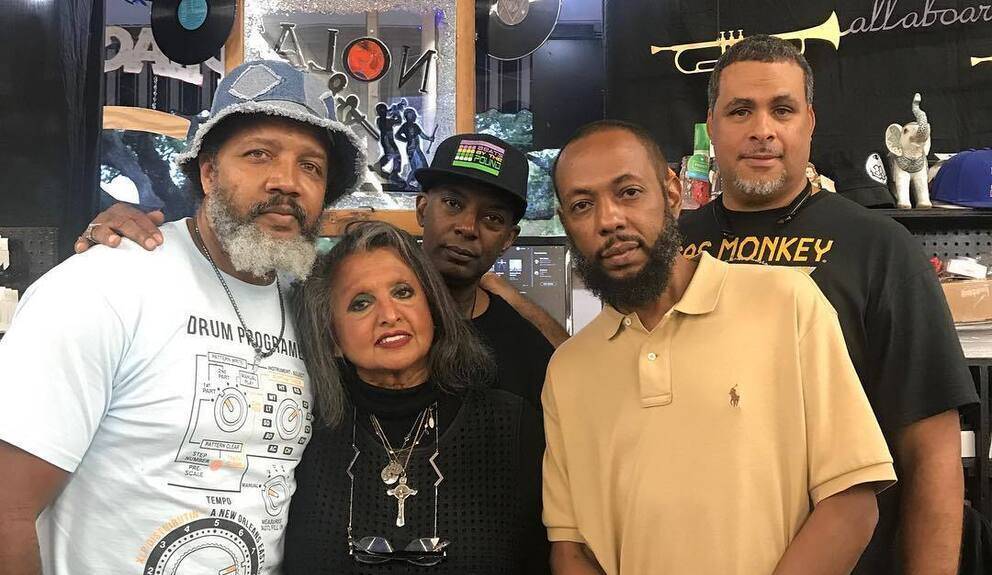 Multi-platinum selling producers Beats By The Pound recently spoke with HipHopDX about BET's No Limit Chronicles documentary series, which told the history of No Limit Records — largely from the perspective of label founder Master P.
Due to P's looming influence on the show, BBTP deemed much of the content to be a work of fiction. It also made them feel justified about turning down a chance to participate in BET's interviews, confirming their suspicions about being used or manipulated.
Mo B. Dick, KLC, O'Dell, Craig B and Carlos Stephens intend to tell the full side of their story in a documentary of their own, but they were willing to address their departure in a conversation with DX. While they held back on spoiling the revelations from their film, the production team wasn't quiet about their infamous split from No Limit.
"People grow up," Mo explained. "They learn the business and on top of that, we all demand our respect above anything else. We won't be used like a dishrag or anything like that. We know our worth. We want to be respected."
View this post on Instagram

BeatsbythePound #musica #producerlife #drumsquad #musicislife
Although disrespect and proper compensation led to their departure, O'Dell believes a bitter divorce could've been avoided. While P had some harsh words to say about the veteran producers in No Limit Chronicles, BBTP thought one thing the documentary got right was middlemen exacerbating the issues between the two sides.
"Some of the people that were middlemen, they're not here no more and they can't refute it, so I ain't gonna bring them up," O'Dell noted. "But there was a lot of talking for us to him, and a lot of people talking to us for him. And that don't work in no kind of relationship."
He continued, "If you had put P [and his reps] in a room with KLC, me, Craig B, Mo B and CLos, that situation probably would've got delved out, got solved, would've got worked out. All the bad blood would've been washed away, right then and there if we had people talk it out. We were getting some information and he was like, 'What?' He was getting some information, he was like, 'What?' And we all grown, so it went away the way it went."
But things didn't pan out that way, prompting almost all of BBTP to leave No Limit in 1999. Stephens a.k.a. CLos was the only member who stayed with P, which was part of the reason why the guys decided to rebrand themselves as The Medicine Men.
"We didn't have Los with us, so we couldn't [proceed as BBTP]," Mo said. "Los, he's still a member of the Pound, so that was a whole 'nother faction. It was like rock groups and stuff that certain band members do. Like Paul McCartney was part of the Beatles, but when he broke off, he started Wings. It's one of those types of situations. So, we just wanted to respect Los and keep it moving."
Although Mo, KLC, O'Dell and Craig B didn't have the No Limit machine behind them, they still found success in subsequent years.
They worked on multi-platinum selling albums such as Mystikal's Let's Get Ready, his follow-up Tarantula and Ludacris' Chicken-N-Beer. It's why they scoffed at P's version of events in No Limit Chronicles, which made it seem they didn't accomplish anything after leaving his empire.
"One thing I guarantee is we sold more than him after we left than he did without us," KLC asserted. "And that's not even counting music licensing for movies."
Craig B added, "We done put music out forever. We don't get no Grammys or whatever for it, but we put in work. It's street music. It's music that people want, so it counts. That's what we've done outside of [No Limit]."
BBTP's claims hold credence too. In addition to the albums already mentioned, the Pound's members earned platinum plaques producing for artists such as Juvenile, T.I. and Paul Wall. They also secured gold certifications for their work with Trina and UGK's Bun B.
After they left the label, just two of P's solo albums even earned gold certifications. No Limit's only platinum-selling LPs were the 504 Boyz's Goodfellas (largely produced by CLos) and Snoop Dogg's Tha Last Meal, which both dropped in 2000.
BBTP functioned well as The Medicine Men, but now they're back at full-strength with CLos. For him, the reunion's been smooth and sparked excitement for what's to come.
"Since we all got back together, everything has been coming together as far as the ideas and the concepts for projects that we're getting interested in," Stephens told DX. "And I think the proof is going to be in the pudding when the fans finally get what we're bringing back to the table. It's been gone for so long and only we can produce that sound. When the fans truly get us again in totality, I just think it's going to speak for itself."
Fans will start hearing this next chapter in BBTP's career when KLC drops a double album titled The Drum Major and Hits By The Pound, both of which are due out "very soon." Mo plans to follow it up with his Unapologetically Mo B. Dick LP, plus the rest of the Pound is cooking up projects too.
BBTP's documentary has been delayed to the COVID-19 pandemic but remains a priority for the group. Follow them on Instagram and check out the first half of their interview with DX here.