Benny The Butcher Celebrates Gunshot Recovery With Friendsgiving Meal At Rick Ross' Lavish Mansion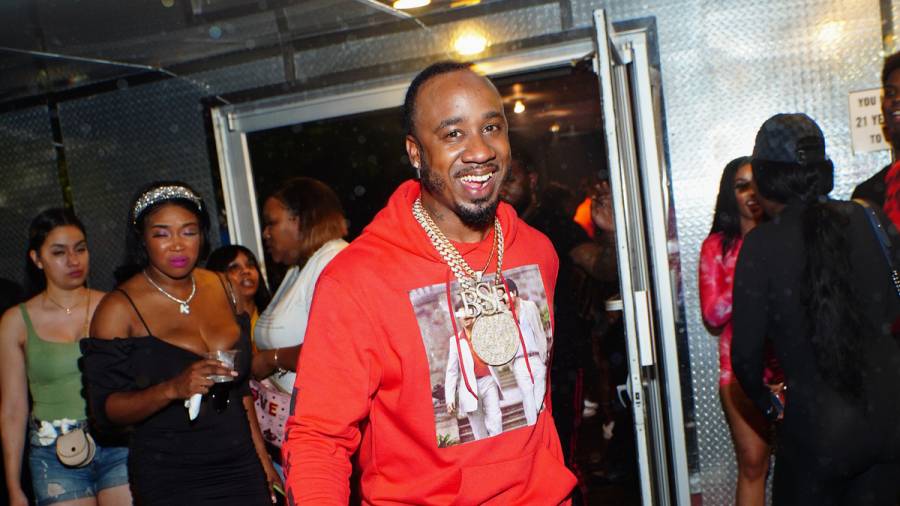 Fayetteville, GA – The Thanksgiving holiday season is a time for family and friends to come together, spend quality time and eat several plates of good food. On Wednesday (November 25), Buffalo MC Benny The Butcher showed his recent leg injury wouldn't keep him from enjoying the festivities with his friend Rick Ross.
On a post uploaded to Benny's Instagram page, the Burden of Proof rapper hit up Ross's crib for an early Thanksgiving/Friendsgiving meal. Benny is seen sitting comfortably in a wheelchair that's being pushed by Ross who has a smile stamped across his face. In the background, fans can see people sitting at a dinner table chowing down on the food.
"Dinner party at my homie @richforever crib with my loved ones…can't NOTHIN or NOBODY stop this shit," Benny wrote in the captions. Rick Ross responded with a take of his own in the comments section.
The Boss added, "Only time we not on our feet #throne."
View this post on Instagram
Since being shot in the leg during an armed robbery in Houston, Texas on November 14, Benny has been on quite the mend. Westside Gunn gave the first update on Benny's condition when he posted a picture on Instagram of his cousin chilling in a reclining chair with a thick blunt in tow. By the looks of this new picture with Rozay, Benny's condition continues to improve rapidly and he'll be back in top shape in no time.
Benny recently released his second studio album Burden of Proof to widespread critical acclaim. The 12-track album gave Benny his highest-charting album, debuting at No. 14 and No. 27 on the Billboard Top R&B/Hip Hop Albums and 200 charts, respectively.
Hit-Boy handled all the production on Burden of Proof and it boasts features from Freddie Gibbs, Big Sean, Lil Wayne, Dom Kennedy and more. Ross makes a stellar guest appearance on the album's smooth second track "Where Would I Go."
Stream Burden of Proof below.