Benny The Butcher Nods To JAY-Z's Roc-A-Fella With Freestyle Over Beanie Sigel's 'Die'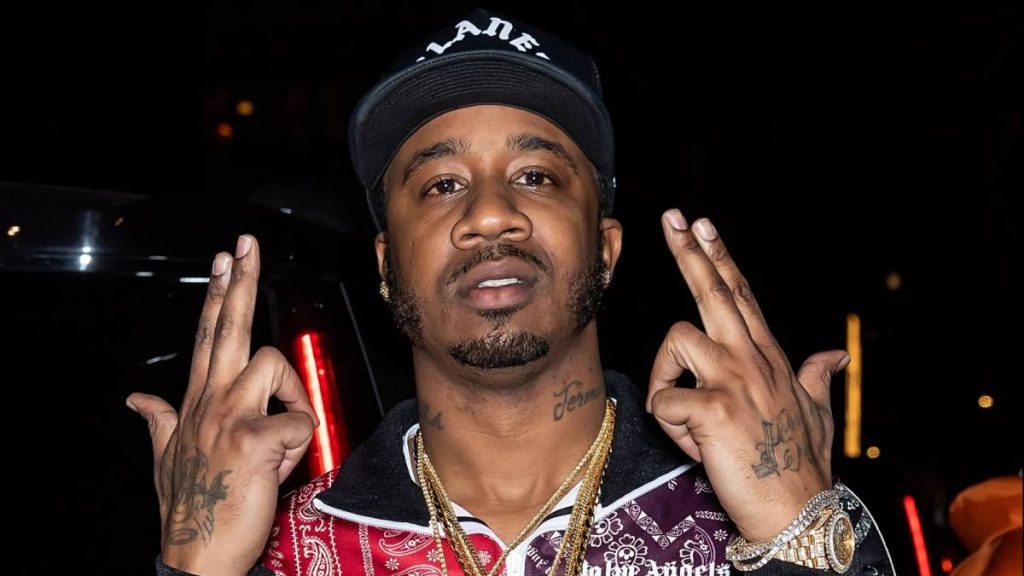 Benny The Butcher only released his The Plugs I Met 2 project on Friday (March 19), but the Buffalo spitter always has bars in his locker. During a recent freestyle for Bootleg Kev, Benny decided to rap over the instrumental for Beanie Sigel's 2000 song "Die."
"If it wasn't for all this paper I'm getting legal, we woulda had the FBI on pins and needles," he raps in the booth. "In your feelings but I bet you ain't tell 'em how n-ggas feed you, and how you ain't reach out to help 'til I didn't need you/You know the saying right, what goes around comes around, so expect good karma when you playing right."
Produced by former Bad Boy beatmaker Daven "Prestige" Vanderpool, "Die" appeared on Sigel's debut album The Truth, which was released on JAY-Z, Dame Dash and Kareem "Biggs" Burke's Roc-A-Fella label before it disbanded in 2013. The project featured the likes of Hov, Memphis Bleek, Scarface and Eve, with production from Kanye West, Just Blaze, Bink, Rockwilder, Buckwild and others.
Benny, who signed a management deal with JAY-Z's Roc Nation in August 2019, is a longtime fan of Hov and has even been compared to him.
"Honestly, I'm the biggest, the biggest JAY-Z fan, so it's two things," he said in October 2020. "I don't understand why they say it, 'cause I'm looking at Jay as a fan, and I'm like, 'Me?' — I don't see it. But then as a fan, maybe I do see it. Maybe he influenced me a lot and my background story might be a little similar to him … but don't get it fucked up. That's the guy. That's crazy pressure for people to say that. I hope when people say that they don't be expecting shit like he do from me — just let me be me."
In a recent interview with HipHopDX, Benny talked about the importance of paying homage to Hip Hop greats and the fact he's also recognized by them.
"Those dudes laid the blueprint out for us and they showed us the way to do it," he said. "They showed us what we should be doing and what we should push toward, so we're nothing without them. And all the OGs that I used to listen to, that I look up to as far as music, they fuck with me. They numbers on my phone. I can pick up and call on them. It's not even about rap, it's about we having a conversation or something like that.
Benny continued, "And I just want all these rappers to knows that you got to pay respect and homage to the big dogs — even if you're a new era rapper and your OGs or the people who influenced you don't go back as far to the people who influenced me. I just want them to know the guys who influenced me influence your favorite rappers to rap. So you got to pay homage. Got to."