Benny The Butcher On Star-Studded 'Burden Of Proof' Tracklist: 'The Most Anticipated Album Of 2020'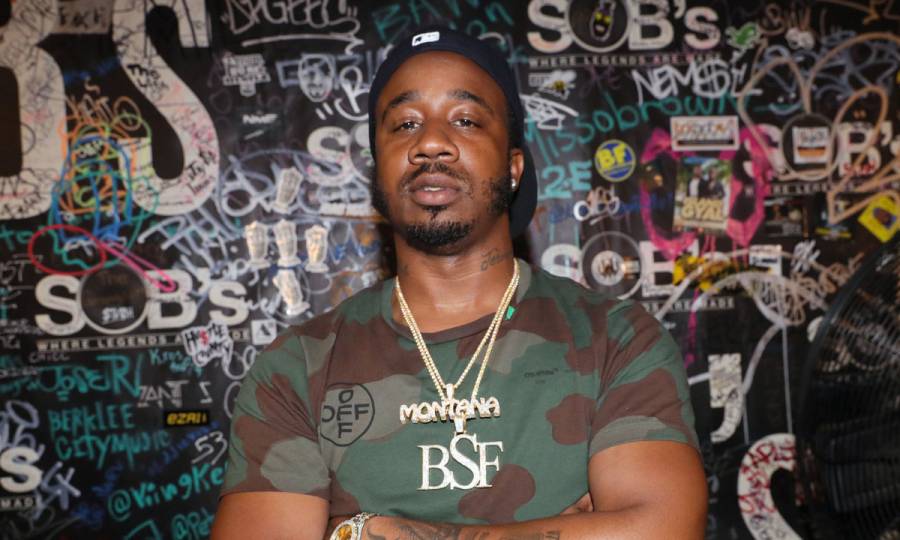 Benny The Butcher isn't shying away from the hype for his Burden Of Proof album. The Griselda Records MC embraced the anticipation for his upcoming LP while sharing its tracklist on Wednesday (October 14).
"One day they doubt you and the next day you got The Most Anticipated album of 2020 pro by @hitboy," he wrote via Twitter. "BURDEN OF PROOF 10/16."
Benny's new album is produced entirely by Hit-Boy. The 12-track LP features Griselda labelmates Westside Gunn and Conway The Machine as well as collaborations with Lil Wayne, Freddie Gibbs, Rick Ross, Big Sean, Queen Naija and Dom Kennedy.
Burden Of Proof will be Benny's first solo project since 2019's The Plugs I Met. Earlier this year, the Buffalo-bred rapper teamed up with his Black Soprano Family roster to release a Gangsta Grillz mixtape with DJ Drama.
Benny's Burden Of Proof is scheduled to drop on Friday (October 16). View its cover art and tracklist below.

1. Burden Of Proof
2. Where Would I Go f. Rick Ross
3. Sly Green
4. One Way Flight f. Freddie Gibbs
5. Famous
6. Timeless f. Lil Wayne & Big Sean
7. New Streets
8. Over The Limit f. Dom Kennedy
9. Trade It All
10. Thank God I Made It f. Queen Naija
11. War Paint f. Westside Gunn & Conway The Machine
12. Legend